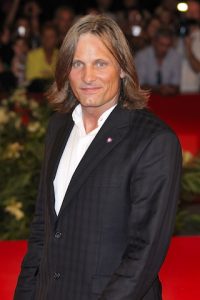 Hollywood actor Viggo Mortensen made his cinematic debut with a small role in the 1985 film Witness. During the 1990s, he landed supporting roles in many films, including The Indian Runner, Carlito's Way, Crimson Tide, G.I. Jane, Psycho, and A Perfect Murder. It was, however, in the 2000s that he rose to fame for his role as Aragorn in the The Lord of the Rings trilogy.
After this, he starred in David Cronenberg's movie A History of Violence, which earned him critical praise. He collaborated with Cronenberg again in the 2007 film Eastern Promises. His performance here also got him an Academy Award nomination for Best Actor. He next starred in the films Appaloosa, Good, and The Road. In 2011, he portrayed Sigmund Freud in A Dangerous Method, another collaboration with David Cronenberg.
After this, he starred in the movies On the Road, Everybody Has a Plan, The Two Faces of January, and Far from Men. His performance in the 2016 film Captain Fantastic earned him another Academy Award nomination for Best Actor. Mortensen also received acclaim for his portrayal of Tony Lip in the film Green Book. He recently starred in the film Falling, which he also wrote and produced.
Viggo Mortensen underwent physical training for to prepare for his role in Captain Fantastic. Surely, working out in his 50s is different from it was decades ago. "I have to admit, I'm much lazier. I'm nothing like this character," said the actor. "I worked really hard and swam and ran and played soccer and watched what I was eating a lot more than I normally do. I had to make a concerted effort to get in shape for this role."
The actor also believes in the importance of consistency when it comes to fitness. "I think that you're putting yourself at risk for damage to your heart and your joints and your muscles by having these sporadic on-off again fitness [routines]," he said. For this reason, the Hollywood actor makes sure his lifestyle is naturally active by walking, hiking, and playing soccer and basketball.