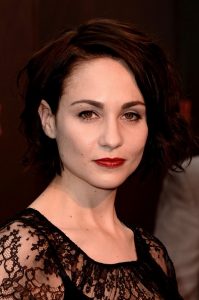 English actress Tuppence Middleton began her acting career in the late 2000s. Naturally, she started in the UK. She appeared in the British films Skeleton, Tormented, and Chatroom. She became more active on TV in the 2010s. During this period, she had notable roles on the TV shows Friday Night Dinner, Sirens, and Lewis. She made her American debut on the Hollywood film The Imitation Game in 2014. She next joined the main cast of the Netflix series Sense8. She plays a main character on the show up to present. Around the same time, she starred in the American film Jupiter Ascending. She also starred in the British movie Spooks: The Greater Good. Her latest role on TV was on the BBC miniseries War & Peace.
The actress is clearly slender in her physique and she intends to be that way. When it comes to her fitness and health, the actress is pretty much disciplined. She grew up in a household where eating healthy was a priority. That is why practicing a healthy diet has never been that hard for her. Why? She considers it as part of her normal habit growing up. She mainly avoids eating fatty and oily foods. These aren't just bad for her health, these also would surely gain her some pounds.
In the morning, Tuppence starts right by eating eggs or hams. She also likes eating oatmeal with berries or a banana. She drinks tea for breakfast and sometimes fruit juice. She makes sure she doesn't skip meals. For lunch, she has pasta or sandwich. Though she finds sandwich perfect for her on-the-go schedule. She also ensures she gets lean protein daily with chicken or fish, which she eats for dinner. In her every meal, she incorporates veggies and fruits for a balanced diet. She occasionally has cupcakes and chocolates.