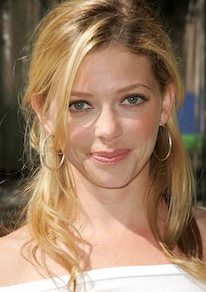 Hollywood star Amanda Detmer debuted in the 1995 made-for-television film Stolen Innocence. This was followed by another role in the miniseries To Serve and Protect. In 1999, she made her cinematic debut in the feature film Drop Dead Gorgeous. The following year, she appeared in 4 episodes of M.Y.O.B. She also starred as Terry Chaney in Final Destination and as Amy in Boys and Girls.
The rest of the decade saw her give acting performances in the movies Saving Silverman, The Majestic, Big Fat Liar, and Kiss the Bride. She went on to star in the feature films Lucky 13, Jam, You, Me and Dupree, and AmericanEast. She also appeared as Susan Rakoff in 8 episodes of A.U.S.A. and became known for starring as Deena Greco in the TV series What About Brian. She also starred in some TV movies before playing Morgan Gellman in Private Practice.
In 2011, she starred in Man Up!, which got canceled. She next played Jeannette Fiero in the USA Network series Necessary Roughness. Detmer later had performances in the movies Lethal Seduction and The Week. Her latest film role was in 2018's Pure Country: Pure Heart. Back on TV, she had one-time roles on various shows before playing Helen Pritchard in the Fox series Second Chance. Between 2018 and 2019, she starred as Tracy Kingsley in Empire.
To stay in shape, the actress makes sure she's mindful of her eating habits. Now in her late 40s, she rarely eats processed or anything unhealthy. She indulges in some cravings every now and then but always in moderation. Some of her guilty pleasures include French fries. She also allows herself to eat a piece of chocolate occasionally. And some wine, too. Overall, her diet plan is mostly healthy, from fish to chicken and veggies to fruits. She also snacks on yogurt, nuts, and dried fruits.