Career Beginnings and Success on Television and Film
Eva Jacqueline Longoria was born on March 15, 1975 in Corpus Christi, Texas, U.S. to Tejano parents Enrique Longoria Jr. and Ella Eva Mireles. During high school, she worked at a Wendy's Restaurant for three years. After high school, she attended Texas A&M University-Kingsville where she earned her Bachelor of Science degree in Kinesiology.
During this period, she won Miss Corpus Christi, USA. Following her college graduation, she entered a talent contest, which led her to LA. She was later spotted and signed by a theatrical agent. She then worked as a headhunter for four years while auditioning for roles. She recently received her master's degree in Chicano Studies from California State University, Northridge.
After meeting Executive Producer Gary Ghiaey at a political reception in LA, she landed her first television appearance in 1999 with Ghiaey's TV show L.A. In A Day. The following year, she landed guest spots in the TV series Beverly Hills, 90210 and General Hospital.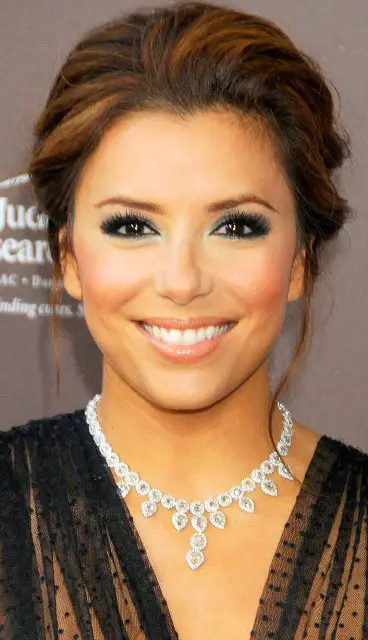 In 2001, she received her big break when she landed the role of Isabella Braña in the soap opera The Young and the Restless. For her performance, she won an ALMA Award for Outstanding Actress in a Daytime Drama. After her part in The Young and the Restless ended, she was cast as Detective Gloria Duran in the TV series Dragnet.
Following Dragnet, she starred in the direct-to-video film Señorita Justice. She also appeared in a TV film titled The Dead Will Tell, in the low-budget movie Carlita's Secret and in the short film Hustler's Instinct.
Her breakthrough came in 2004 after she was cast as Gabrielle Solis in the TV series Desperate Housewives, a role she played until 2012. For her role as Gabrielle, she earned various nominations, including a Golden Globe for Best Performance by an Actress in a Television Series. She also won the Favorite Female TV Star award at the 2007 People's Choice Awards.
While working on Desperate Housewives, she also starred in several feature films, beginning with the 2005 crime film Harsh Times, starring alongside Christian Bale and Freddy Rodriguez. Reception for the film was mixed but earned over $5 million on a $2 million budget.
The following year, she played Jill Marin in the crime thriller film The Sentinel, co-starring Michael Douglas and Kiefer Sutherland. The Sentinel earned poor reviews but managed to exceed its $60 million budget with its worldwide earnings of over $78 million.
She next appeared in 2007's The Heartbreak Kid, co-starring Ben Stiller, Michelle Monaghan and Malin Åkerman. The film mostly garnered negative reviews but was a box office success, earning over $127 million on a $45 million budget.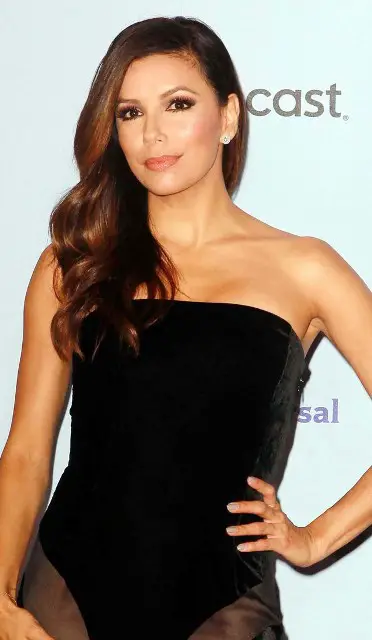 Subsequent Films and Plastic Surgery Reports
Her next film came the following year with Over Her Dead Body, alongside Paul Rudd and Lake Bell. The film was not well-received by critics but was a moderate box office success, earning over $21 million on a $10 million budget.
Later that year, she starred as Rebecca Seabrook in Lower Learning. Her next film appearance came three years later with 2011's Without Men, opposite Christian Slater. She has since starred in other movies, including For Greater Glory (2012), Crazy Kind of Love (2012), and A Dark Truth (2013).
Since becoming a household name, Longoria has attracted media attention for her physical transformation. When asked about her thoughts on plastic surgery, she revealed that although she's not against it, she would never personally go through it.
Despite her response, some people are not so convinced. Rumor has it that Longoria has had a breast augmentation. Previous photos show that her breasts are not as large as they are now. She may have claimed that she would never have plastic surgery but the possibility that she actually went under the knife is high based on the increased size of her breasts.
There are also reports that the 39-year-old actress has received lip injections as well. If compared to her younger years, the actress' lips in the present are much fuller, giving her more appeal. The change in her lips are quite apparent in her red carpet appearances.