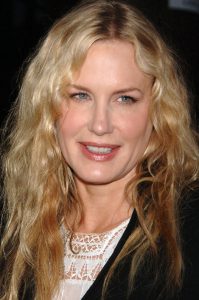 Hollywood star Daryl Hannah got her breakthrough in the 1980s when she played Pris Stratton in the film Blade Runner. Her role as Madison in the blockbuster hit Splash cemented her fame during this period. The rest of the decade also saw her star in the movies Legal Eagles, Roxanne, Wall Street, and High Spirits. He also starred in the 1989 film Steel Magnolias. In the '90s, she had performances in the featuresMemoirs of an Invisible Man, The Little Rascals, The Last Days of Frankie the Fly, The Real Blonde, and Speedway Junkie.
She also played Morticia Addams in the straight-to-video film Addams Family Reunion. She continued her career in the 2000s, having notable roles in the movies Dancing at the Blue Iguana, A Walk to Remember, and many others. Most importantly, she played Elle Driver in the Kill Bill films. During this period, she also starred in several TV movies. She recently starred as Angelica Turing in the Netflix series Sense8, a role she played from 2015 to 2018.
The veteran actress has been practicing a vegan lifestyle since she was 11. She's nearing her 60s now and all these years she's managed to maintain such diet. She even has a website where she talks about animal-friendly subjects, as well as planet-friendly topics as well. But what really motivated her to consume plant-based diet from when she was young. In an interview, she said:
"I grew up on junk food, and for me and millions of other Americans, it's comfort food. I wanted to say those cravings can be satisfied with real food, food that grows in the ground or from trees. Treats can be good for you when made with whole, organic fruits and vegetables!" And thanks to her natural inclination for plant-based meals, the actress maintains her strength, energy, and even her radiant appearance.