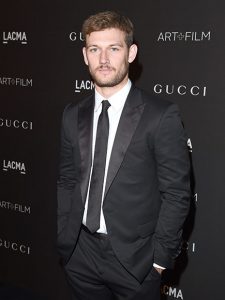 Alex Pettyfer is now considered one of the most promising young actors in Hollywood. His being cast for the role of Alex Rider in Stormbreaker really made a huge difference. Though he didn't get film roles simultaneously, he still did play notable characters in the movies Wild Child and Tormented. It was, of course, his lead role in I Am Number Four that made him a more famous young star. Around the same time, he starred in other films, such as in Magic Mike, Beastly, and In Time. He next starred in The Butler, in the remake of Endless Love, and most recently in Elvis & Nixon.
The young actor is only in his mid 20s but the way he takes care of himself is beyond his age. Looking at him, he's got a lean physique with those huge muscles of him. Something that he was able to showcase very efficiently in Magic Mike. Aside from working out rigorously not only to prepare for his film roles, but just to feel about about himself, Alex also eats right and healthy to compliment his physical efforts, which are his regular workouts.
He basically increased his protein intake to enhance his muscles as well, as well as to meet his physical demands. With the more laborious workout sessions, it was also crucial for him to increase his calorie intake. However, he was careful to still have a balanced diet. Each meal must be balanced with the accurate ratio of fat, protein, and carbs. The one trick he did was to eat more than three times a day while keeping in check the portion of the food he eats. He still needed to eat in moderation. In addition, he got his protein from drinking protein shakes. In his normal eating routine, he focuses on having lean protein, fruits, and veggies.