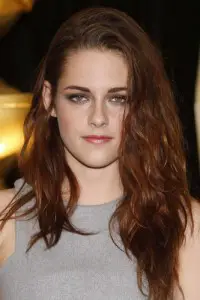 25-year-old Kristen Stewart has come from being a child actress to being one of the most famous young stars in Hollywood. Thanks to her role as Bella Swan in the highly popular Twilight films, the actress has achieved international recognition. Since then, she became a highly-targeted subject of various tabloids, especially her romantic relationships. She initially started acting in the late 1990s and got her break when she starred with Jodie Foster in Panic Room (2002).
After she finished playing Bella in The Twilight Saga, she explored diverse roles with performances in Snow White and the Huntsman, On the Road, and Still Alice. She has also proved her talent in acting after becoming the first American actress to win a Cesar Award (Oscar in France) for Best Supporting Actress for her performance in Clouds of Sils Maria (2014). Her most recent movies are Equals, Anesthesia, and American Ultra.
Since she was young, Kristen has a slender figure. But since she's in her mid 20s, that means she has to start taking care of her overall health and well-being, which she's actually doing. Most particularly, she exercised more rigorously and had a more strict diet plan for her role in Snow White and the Huntsman, basically because she had to be warrior-like in this movie. That means her body has to be firmer and stronger from the inside.
Firstly, Kristen needs to avoid alcohol and quit smoking. Her compliance to following certain guidelines when eating started with Twilight where she was not allowed to eat anything she wants. She said: "Well, it's kind of embarrassing but I'm playing a vampire soon. I eat disgustingly normally. And so, right now, I'm trying to not put so much butter in my food and stuff like that." Normally, the young actress prefers a diet that's rich in protein but low in calories.