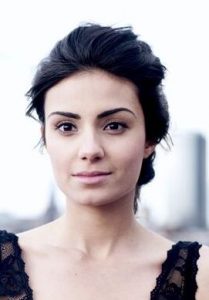 Actress Aiysha Hart first starred in the 2013 film Djinn. At the same time, she landed the part of Ariadne in the British series Atlantis, which she starred in between 2013 and 2015. While on the show, she was cast to appear in the British movie Honour. In 2016, she starred as Leila in the TV drama New Blood.
That same year, she began playing the role of DS Sam Railston in the police drama Line of Duty, gaining her mainstream attention. After a few years, she auditioned and landed the role of Miriam in the British series A Discovery of Witches, a role she has been playing since 2018. She also still presently stars in Line of Duty. Hart then continued her film career with performances in Colette and Hope Gap. Recently, she starred in the television movie Make Me Famous, as well as starred in the film Mughal Mowgli.
Aiysha Hart stays in shape by working out and eating healthy. She takes her fitness seriously, taking the time and effort to incorporate physical training into her lifestyle. "As an exercise junkie I don't have a favourite workout per se, but I do love the way a really hard-core yoga session makes me feel mentally and physically," said the actress.
For some fitness tips, she shared: "The best tip I have been given is to constantly mix up your workouts. That includes stretching; don't underestimate the power of the stretch. I also think a night out on the tiles is one of the best workouts you can include into the mix." Hart works out 3-5 times each week, though this gets less frequent when she's busy with a show or a movie. "During the busier times, I try and fit in a quick run when I can," said Hart.