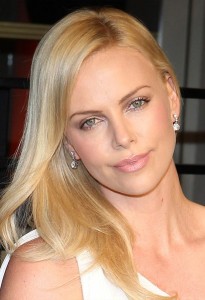 40-year-old South African beauty Charlize Theron went from being an aspiring ballerina to a famous Hollywood actress. Though struggling at first when she moved to the US to start an acting career, she eventually found her place and first gained notice as Keanu Reeve's wife in The Devil's Advocate in 1997.
She cemented her status as an A-list star for roles in Mighty Joe Young, The Cider House Rules, especially when she won the Academy Award for Best Actress for her performance in the 2003 movie Monster. Her performance in 2005's North Country was also critically praised. Most recently, she starred in the box office hits Snow White and the Huntsman, Prometheus, and Mad Max: Fury Road, proving her caliber as an actress despite getting older.
Speaking of the actress aging, most people are curious as to how Charlize maintains her youthful face and slender figure. Her recent appearances on the big screen were strong evidence of how highly capable she is to play diverse roles, which, of course, was made possible by her being fit and healthy. Interestingly, the actress eats 6 light meals each day at specific intervals, instead of the usual 3 meals per day. She drinks lots of water every morning when she wakes up and consumes lots of fruits regularly.
She's also not a fan of junk foods like pizza, chips, and french fries. She claims these give nothing but an upset stomach and pimples. Her breakfast mostly consists of milk to provide the calcium she needs combined with fruits. She next eats yogurt as her first snack and makes sure she stuffs her body protein during lunch with such meals as skinless boiled chicken and sea food. For her second snack, she munches on fruits that are high in anti-oxidants while she opts foods that are high in fiber for dinner like salads and brown bread. Before going to bed, she takes her last snack, which normally consists of vegetables.