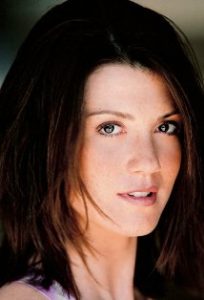 Zoe Mclellan had her career beginnings in the mid-1990s. She debuted in the film Imaginary Crimes with a minor role. She next appeared in the movie Mr. Holland's Opus. During this period, she also got one-episode roles in several television shows. This includes Under Suspicion, Nowhere Man, Sliders, Silk Stalkings, and Diagnosis: Murder. Her first credited role on the big screen was in 1997's Inventing the Abbotts.
She then played Tal Celes in 2 episodes of Star Trek: Voyager, as well as appeared as Kate Easton in The Invisible Man. Between 2001 and 2005, McLellan had a recurring character as Petty Officer Jennifer Coates in the NBC series JAG. Also in the 2000s, she had performances in the films Dungeons & Dragons, Conversations with God, and Reunion. She then starred as Lisa George in the ABC series Dirty Sexy Money.
In the 2010s, the actress had guest roles in House, Royal Pains, The Mentalist, and The Whole Truth. This was followed by her role as Agent Meredith Brody in NCIS. She reprised her role in the spin-off NCIS: New Orleans where she was part of the main cast from seasons 1-2. After she left the program, she played Holly Cromwell in 4 episodes of Suits. She recently starred as Kendra Daynes in the second season of Designated Survivor.
Zoe McLellan doesn't believe in strict diets but she does stick to portion control to make sure she maintains a healthy weight. Generally, she doesn't deprive herself of food. She eats whatever she wants as long as she does in moderation. She also doesn't hold back her appetite especially when traveling. "When I travel, there are no rules with my diet. I eat whatever looks good, but in small portions. Food is such a rich part of the travel experience. There is no way I would cut that out!" said the actress.