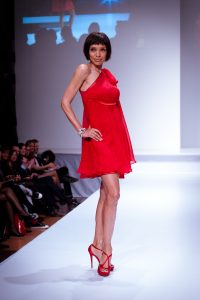 Tamara Taylor had her career beginnings in 1991, first appearing as an extra in an episode of A Different World. Her first notable role on television was as Grace Wilcox in Party of Five. After more guest appearances on the small screen, she played Dr. Ana Syphax in the shirt-lived CBS series City of Angels. Following this, she starred as Sarah Timmerman in the Hidden Hills.
As a movie actress, she debuted back in the 1998 film Senseless. She also starred in the TV film Introducing Dorothy Dandridge. Taylor went on to make one-time roles in such shows Everwood, Without a Trace, Six Feet Under, and CSI: Miami. She later played Susan Lloyd in 2 episodes of Lost, as well as starred as Nina in Sex, Love & Secrets.
In 2005, she had roles in the films Diary of a Mad Black Woman and Serenity. The actress' breakthrough role was Dr. Camille Saroyan in the Fox series Bones, which she starred in between 2006 and 2017. At the same time, she voiced Bekka/Wonder Woman in the film Justice League: Gods and Monsters. She recently played recurring character Oumou Prescott in Netflix's Altered Carbon.
Nearing her 50s, Tamara Taylor takes care of her body by eating well and following a fitness routine. "Every night before bed, I drop down to the floor and do 20 sit-ups, 5 push-ups and stretching. No matter what the day has been like, I drop and give myself 20 every single night," said the actress in an interview with Self.
She also likes doing outdoor activities, which she also considers as her time for meditation. "I love to hike. I leave the dogs home and head out a couple times a week. It's my zen little moment for myself, like meditation," she shared. The actress also has a strange recommendation to make sure you stay active:
"I recommend people develop a fear of elevators, like I have. Even if something is on the tenth floor, I'm walking up. If you don't have claustrophia, pretend you do and take the stairs everywhere! It ends up being so healthy!"