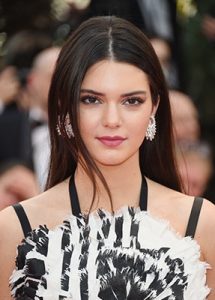 American model and television personality Kendall Jenner is now a major player. After making her start on the reality series Keeping Up with the Kardashians, she has since built her own career. She recently walked the runways for high-profile fashion shows. This was during the New York, Milan, and Paris Fashion Weeks. She also worked for Estée Lauder as brand ambassador. She appeared on the covers of many Vogue magazines and walked for Victoria's Secret as well. With all this, she still appears on Keeping Up with the Kardashians with her family. Additionally, she co-hosted the 2015 Billboard Music Awards with her sister, Kylie. She also co-hosted the 2016 MTV Movie Awards with Gigi Hadid.
The young celebrity is certainly a big star now in her own right. Standing at 5'10 1/2, her long stature and modelesque figure ultimately got her a modeling break. Being a fashion and runway model, it becomes more crucial for her to maintain her slender figure. That is why despite her young age, Kendall eats right and healthy. She is not practicing the latest fad diet, but she does practice Fit Detox Tea.
She also incorporates fruits and veggies in all her meals, but she truly relies on her Fit Detox Tea. She actually drinks up to 12 cups of her detox tea. She also munches on her favorite fruits, which are strawberries, grapes, and apples. She is fond of eating carrots and celery sticks, too. She enjoys having kale or spinach salad and prefers salmon as her main course. She also gets her lean protein from smoothies and yogurt. She likes eating eggs and drinking milk, but only if they're organic. In an interview, she said: "A clean diet. I eat lots of fruits, vegetables and lean proteins." She also said drinking lots of water and getting enough sleep help in getting her pretty, fit and radiant.