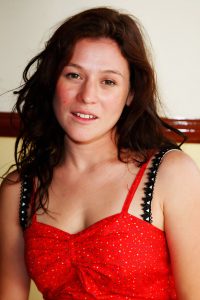 Aussie star Yael Stone debuted in the 1999 film Me Myself I. After that, she appeared in the 2001 miniseries The Farm. Her first notable role on television was as Ann-Marie Preston on the Australian show All Saints, which she played from 2007 to 2008. At the same time, she had a role in the movie West. In the 2010s, she first starred as Linda in the short-lived show Spirited, as well as had a role in the short film Jailbirds.
She went on to pursue a career in Hollywood. She was successful as she landed the part of Lorna Morello on Orange Is the New Black. She still plays the role up to present. She simultaneously starred in the miniseries Childhood's End and played Beth in the comedy-drama series High Maintenance. In 2016, she played Tori Lustigman in the miniseries Deep Water. She then played Dora Lumley in the Australian drama series Picnic at Hanging Rock.
The actress stays in shape by following a healthy diet. But, at the same time, she also doesn't impose any strict eating regimen. "I try not to get too worked up about food; I've found anxiety breeds anxiety," said Stone. To help in making sure that she mostly consumes nutritious foods, the actress grows her own food.
"Here's what we've got going at the moment: Basil, thyme, oregano, cilantro, tarragon, parsley, rosemary, sage, chives, tomatoes, kale, leeks, broccoli and strawberries. We love cooking from Plenty More and Jerusalem so all herbs and vegetables come in handy," she shared in an interview with The New Potato. With homemade meals using her own ingredients, it's pretty much a given that her body gets the nutrients it deserves. Her diet plan, in general, is also mainly plant-based. She loves a good cup of coffee to start her day and a smoothie for a mid-morning snack.