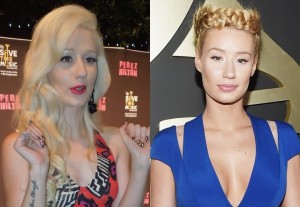 Early Life and Rise to Stardom
Amethyst Amelia Kelly, popularly known as Iggy Azalea, was born in Sydney, Australia on June 7, 1990 to parents Tanya and Brendan Kelly. She was only 14 when she began rapping and created a group with two other girls, though this group didn't last nor did it experience any professional break. When she decided to leave for the United States to pursue rapping, she dropped out of high school.
By the time she turned 16, she was able to go to America where she first stayed in Miami, Florida. After meeting someone from Interscope Records, she decided to go to Los Angeles in the hopes of landing a break as a rapper. In September 2011, she released the mixtape Ignorant Art with the song "Pu$$y". Few months later, she released the music video for the song "My World", earning her further popularity because of its increasing prominence online.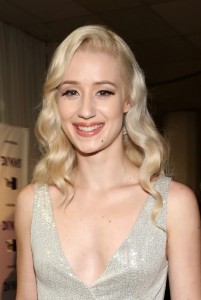 After years of joining other artists in their tours and performing in events, she released her debut album, The New Classic, in April 2014, debuting at Number 3 on the Billboard 200. Prior to her album's release, she was already enjoying her newfound fame after her single "Fancy" was released in February 2014, which is considered her most successful song thus far.
She was next featured in Ariana Grande's single "Problem", which eventually came to Number 2 on Billboard Hot 100, while "Fancy" was still Number 1, making her the only artist since The Beatles to land the numbers 1 and 2 spots on the Billboard Hot 100 simultaneously. Subsequently, she collaborated with Jennifer Lopez on the latter's single "Booty". She went on to release the single "Black Widow" featuring British singer Rita Ora in June 2014.
The album The New Classic was reissued in late 2014 and was named Reclassified with the addition of the songs "Beg for It" and "Trouble". She's currently working on her second studio album and her tour called The Great Escape Tour, though it was announced in May 2015 that the tour had been cancelled and that her new album would be released in 2016. Azalea also ventured into modeling when she signed with Wilhelmina Models in 2012, becoming the face of Levi's "Go Forth" campaign.
She has also explored other forms of entertainment by hosting the MTV show House of Style, which was revived by MTV as a web series in 2014, as well as by guesting in Saturday Night Live. The following year, she made a cameo appearance as a female racer in the movie Furious 7. She has recently won the People's Choice Award for Favorite Hip-Hop Artist in 2015.
Has Iggy Azalea had Plastic Surgery?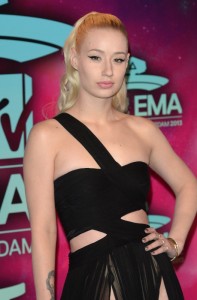 The 25-year-old Australian beauty may have a modelesque face and body, but it's rapping that she really loves, apparently. Considering her musical beginnings, it can be said that the rap artist has come a long way. Despite her hiatus at the moment, fans are still positive about her talent and what she will contribute to the hip hop scene with her upcoming projects.
No doubt, she's now a household name, thanks to the successes of "Fancy", "Problem", and "Black Widow", among others. However, her musical progress is not the only aspect in her life that's changing. It can be noticed that the rapper/model looks so different these days compared to her younger years in the industry. Of course, talks of plastic surgery comes out basing on the prominent changes both on her face and body.
But Azalea is no coy when it comes to such matters, because she admitted it herself that she's had a boob job in an interview with Vogue in March 2015. She stated: "I did change something: Four months ago, I got bigger boobs! I'd thought about it my entire life." She later said she was sick of sewing padding into her stage costumes, prompting her to want for the real thing. She also revealed she wanted to wear lingerie without all the wiring. Will this revelation affect her career? If so, positively or negatively? We'll have to wait and see.