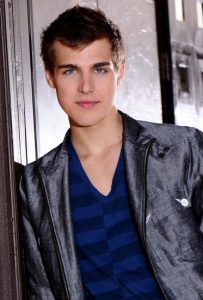 Hollywood star Cody Linley had his career beginnings in the 1990s. He then made his television debut in Walker, Texas Ranger. In 1999, he appeared in the family drama film My Dog Skip, as well as appeared in the action-comedy movie Miss Congeniality.
He then had roles in the films Where the Heart Is, When Zachary Beaver Came to Town, Cheaper by the Dozen, Echoes of Innocence, Rebound, Hoot, and The Haunting Hour: Don't Think About It. He also starred in the TV movie Beyond the Prairie 2: The True Story of Laura Wilder. Between 2006 and 2010, he became widely known for his role as Leslie "Jake" Ryan in Disney's Hannah Montana.
At the same time, he voiced Joe Hardy in The Hardy Boys: The Hidden Theft. In 2008, he was a contestant in the dance reality series Dancing With The Stars, as well as apepared as the online host of Disney Channel Games. He also starred in the supernatural horror film Forget Me Not. In the 2010s, he played Aiden in Melissa & Joey and appeared as Ryan in the film The Playroom. Linley went on to star as Matthew Shepard in the TV movies Sharknado: The 4th Awakens and Sharknado 5: Global Swarming.
In an interview, Cody Linley got candid about his workout routine when he joined Dancing With The Stars. To prepare, he bulked up by doing more weights. "I knew I was going to be competing with Olympic-trained athletes, and I was like 'Okay, I'm the smallest guy here and the youngest one. I need to become as strong as I possibly can so that I can try and win this thing," said the actor. He also incorporated cardio into his fitness regimen, but instead of running on the treadmill, he chose dancing. The actor said he danced 8-10 hours a day, which is better than any other cardio there is.