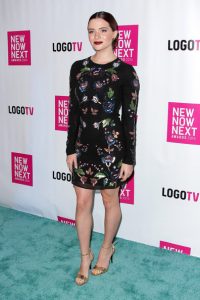 In 2010, actress and singer Katie Stevens auditioned for American Idol. After a series of rounds, she eventually got into the Top 10. She was the second contestant to get eliminated. She began appearing on talk shows afterward. She guest-starred in The Ellen DeGeneres Show and Late Show with David Letterman. She also appeared in the Wendy Williams Show. She went on to pursue a career as an actress, making her film debut in Friends and Romans in 2014.
That same year, she also starred as Karma Ashcroft in the MTV series Faking It, starring on the show until 2016. At the same time, she had one-time roles in I'll Bring the Awkward and CSI: Crime Scene Investigation. She gained wider recognition recently when she began starring as Jane Sloan in the Freeform series The Bold Type. She's been starring on the said show since 2017. She also landed the role of Avery in the upcoming supernatural horror film Polaroid. It will be released later this year.
The 26-year-old actress sticks to an active lifestyle, which helps her to stay in shape. Despite her crazy schedule, she's managed to squeeze in some time for exercising. For her, it's crucial for her to do so. Not just for the sake of maintaining a lean figure but to also feel great on the inside out. Generally, it's important for her to find balance. Hence, aside from eating healthily, she also works out as much as she can.
"Whether it be a full-on circuit, a walk around town, or a run, I always try to move my body in some way," said the actress. "It gives me energy and confidence and allows me to start the day with a positive attitude." Working out also helps her gain physical and mental strength, something she needs in order to perform efficiently as an actress.