Early Years and Breakthrough
Born on April 25, 1969, Renée Kathleen Zellweger is an Academy-Award winning actress, producer and voice artist. She attended University of Texas at Austin where she majored in English. At first, she took a drama class to have a fine arts credit as this was required to complete her degree. The experience made her realized how much she loved acting.
While in college, she supported herself by working as a waitress in Austin, Texas. She then graduated from college in 1991 with a BA degree in English.
Still in Texas, she booked for small parts in numerous films. The most notable was A Taste for Killing in 1992. She followed it with a role in the ABC miniseries Murder in the Heartland. In 1994, she also appeared in Ben Stiller's directorial debut, Reality Bites, starring Winona Ryder and Ethan Hawke, and in the biographical movie 8 Seconds.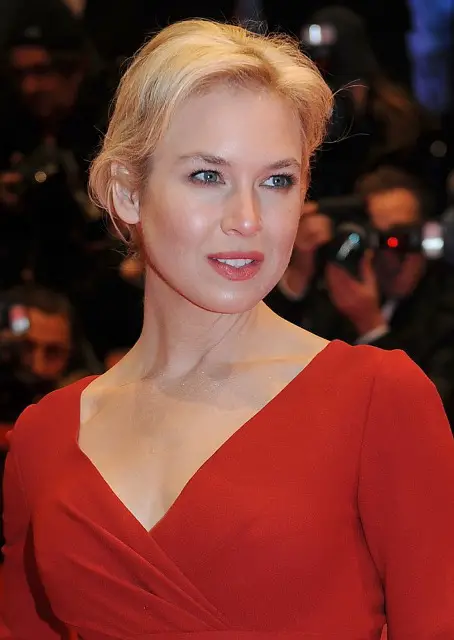 Her first main film appearance came with the horror story Texas Chainsaw Massacre: The Next Generation. Her next role was in the independent film Love and a .45, for which she won an Independent Spirit Award for Best Debut Performance. She later relocated to Los Angeles, winning roles in such films as Empire Records and The Whole Wide World.
In 1996, she gained wider recognition for her role in Jerry Maguire, in which she played the love interest of Tom Cruise's character. She went on to gain acclaim for her roles in One True Thing and Nurse Betty. Her role in the latter film earned her her first Golden Globe award.
However, it was her role as Bridget Jones in the romantic comedy Bridget Jones's Diary that made Renée an international star. Her being cast was controversial because she was neither British nor overweight. During casting, she was told she was too skinny to play the chubby main character, so she instantly set her way to gain the required weight and learn an English accent.
Both the film and her performance received critical acclaim and became her career's strongest point during that time. The role of Bridget Jones also earned her her first Academy Award nomination. She experienced another success in 2002 when she starred in the musical film Chicago, her performance earning her her second Academy Award nomination for Best Actress.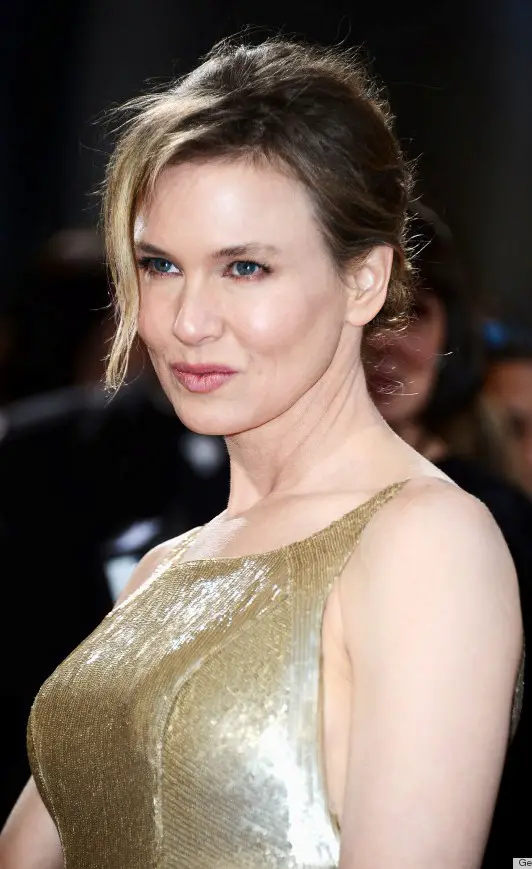 Cosmetic Procedure Hearsay
Aside from her success in cinema, it seems that Renée Zellweger has also found success in being controversial as with regards her recent appearance. People have been clamoring over the possibility that she went under the knife to improve her looks.
New photos of the actress surfaced on the web and her fans have since been wondering what she had undergone to look different. Several publications turned to plastic surgeons to ask for their medical opinions on whether the A-list actress had joined the club of Hollywood female celebrities who had turned to plastic surgery to rectify any physical insecurities.
Based on the current photos, plastic surgeons said yes! Dr. Brian Glatt stated that it does not appear that Renée had a nose job and the seemingly different nose can be attributed to her weight loss. But it looks like the actress had a chin implant. People have observed that her face looked extremely slimmed down. The doctor stated: "The result is attractive without giving the jawline a look that is too masculine. The added length to her face seems to make the rest of her features "pop" giving her face a look that is overall quite striking."
The doctor also believes that aside from the chin implant and continued use of botox, the rest of the actress' facial changes seem to be weight loss related. However, the actress has not yet confirmed any of the plastic surgery reports.