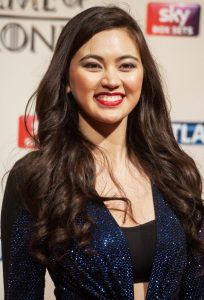 Hollywood star Jessica Henwick's career started in her native England. She made her debut on the BBC series Spirit Warriors. For this she was the first actress of East Asian heritage to star as the lead on a British show. After her stint here, she appeared on the show The Thick of It. She later portrayed Jane Jeong Trenka on the TV series Obsession: Dark Desires. She went on to make her film debut in Dragonfly, followed by the movie The Heart of the Forest. Her first international role was as Nymeria Sand on Game of Thrones. That same period, she got the role of Jessika in the movie Star Wars: The Force Awakens. This year, she started starring as Colleen Wing on Netflix's Iron Fist. She reprised her role on The Defenders.
Thanks to her recent works on mainstream television, Jessica is gaining mainstream prominence. As this happens, her fans become interested as to what she does in order to keep in shape. For one, she needs to prepare physically for her role on Iron Fist since she needs to do a lot of action-oriented scenes. So, not only does she need to look fit, she also needs to be strong. In an interview, she talked about her food and health habits in general. Talking about her diet plan, she said:
"I only stick to a diet plan when I'm working on a role that is physically demanding. For Iron Fist, it was important that I bulk up immediately, because I had just lost weight to play a sixteen-year-old on a show in Iceland called Fortitude. So I started a very protein heavy diet: three protein shakes a day, six egg whites, very lean meat, greek yogurt." She also revealed how she loves seafood and rice. Her guilty pleasure? Tiramisu for dessert.