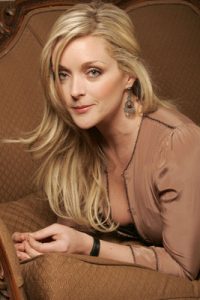 It was in 1983 that actress Jane Krakowski got her start in the show business. She debuted in the film National Lampoon's Vacation. She later starred as Theresa Rebecca "T.R." Kendall in the soap opera Search for Tomorrow. She then played a supporting role in the film Fatal Attraction. In the 1990s, Krakowski came to stardom for her role as Elaine Vassal in the Fox series Ally McBeal. She starred on the show from 1997 to 2002.
At the same time, she had performances in the films Hudson River Blues and Dance With Me. Krakowski achieved greater success when she landed the part of Jenna Maroney in the NBC sitcom 30 Rock, which she starred in from 2006 to 2013. For her role here, she received Primetime Emmy nominations. Also in the 2000s, she had roles in the movies The Flintstones in Viva Rock Vegas, and Marci X.
She continued her film career with roles in When Zachary Beaver Came to Town, Alfie, Pretty Persuasion, The Rocker, and Kit Kittredge: An American Girl. In 2009, the actress portrayed Corma Limbs in the film Cirque du Freak: The Vampire's Assistant. From 2015 to 2019, she starred as Jacqueline White in the Netflix series Unbreakable Kimmy Schmidt. Other film roles include Adult Beginners, Big Stone Gap, and Pixels.
Not only does the comedic actress exercise to stay fit, but she also eats clean to make sure takes care of her overall well-being. While she's not feeling any pressure to stay slim just because she works in Hollywood, being a mother motivates her to practice healthy eating habits for her son.
"But I feel the pressure from myself to stay healthy for my son Bennett and to feel good about myself," said the actress. The 30 Rock star also shared that her diet is 95 percent vegetarian. As a general rule, she limits alcohol and sugar. Plus she drinks plenty of water.