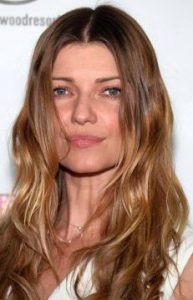 It was in 1995 that actress Ivana Miličević began her career. Her first acting gig was an extra in the film Children of the Corn III: Urban Harvest. She next appeared with a small part in the movie Jerry Maguire. On television, she first had one-episode roles in Seinfeld, Unhappily Ever After, The Nanny, and House Rules. She later played recurring character Private Lana Povac in The Army Show, followed by her two-episode role in Felicity. At the same time, she appeared in the films Postmortem, Kiss the Sky, Love Stinks, and October 22.
In 2001, she got her first starring role on TV — as Missy in The Mind of the Married Man. Later, she landed the part of Angelique Bouchard in the short-lived series Dark Shadows. She next played Ranya Rochenko in One on One and starred as Julia in Love Monkey. Her next role was as Ariel in another short-lived series Fallen. During this period, she had performances in the films Vanilla Sky, Down with Love, Love Actually, Paycheck, Frankenstein, Just Like Heaven, and Running Scared.
In 2006, she played Valenka in the James Bond movie Casino Royale. She went on to appear in Battle in Seattle, Witless Protection, and Columbus Day. She finally got her major breakthrough in the 2010s with her role as Anastasia / Carrie Hopewell in the Cinemax series Banshee. More recently, she played Maria Kyle in Gotham and Charmaine Diyoza in The 100.
The actress got more toned and stronger for her kickass role in the TV series Banshee. Although she's not a fan of workouts, she's undergone extensive training to prepare for her role, mostly to get ready for her fight scenes. That's why her workout routine during this period actually involved fight training, which, of course, is more rigorous than just a simple workout. One of the techniques that she loved was Kali. "Kali is a Philippine martial art and I fell in love with it. All the stunt guys had a different practice but Kali was my favorite!" said the actress.