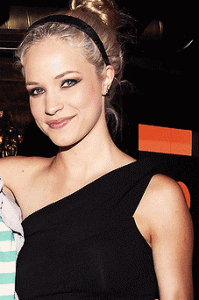 It was in 2009 that actress Alexis Knapp got her Hollywood start. She made her first film appearance with a minor role in Couples Retreat. She next appeared in the movie Percy Jackson & the Olympians: The Lightning Thief. She later starred in the pilot Like Father. After starring in the film Project X, she starred as Stacie in the box office hit Pitch Perfect. At the same time, she had a supporting role in the movie So Undercover. Following this, she starred in the features Cavemen and The Anomaly.
She went on to join the main cast of the short-lived series Ground Floor as Tori. It aired on TBS for only one season despite good reviews. She then reprised her role as Stacie in the sequels Pitch Perfect 2 and Pitch Perfect 3 in 2015 and 2017, respectively. She also starred in the 2016 movie Urge. In addition, she has starred in the made-for-television movies The Dorm and My Christmas Prince.
Aside from her diet, the Pitch Perfect star maintains her health and fitness by working out. She tries her best to stick to an active lifestyle to stay healthy and strong at the same time. Being a performer, she gets her cardio from dancing but she does more than that. So, what's her secret to her rocking figure?
According to some reports, Alexis Knapp's workout routine consists of swimming, cycling, and wall sitting. She also runs daily. Running every day is also something that she tries her best to incorporate into her lifestyle. She even performs squats as well. Just like her diet, the actress balances her fitness regimen. She takes it easy when it comes to her workouts and doesn't push herself too much. Nearing her 30s, her focus is to feel great inside and out, to feel this holistic sense of wellness rather than losing weight to achieve a thin body frame. She knows better than that.