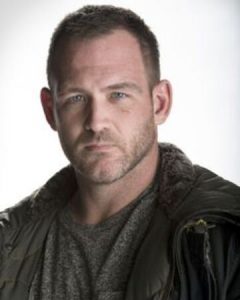 Canadian actor Ty Olsson has been acting since the late '90s. Early in his career, he had one-time roles in such TV shows as The X-Files and The Sentinel. In 1999, he made his film debut in Lake Placid. He next had a recurring role in The Crow: Stairway to Heaven. His first regular role was as the voice of Ord in the animated series Dragon Tales.
In the 2000s, he landed acting parts in numerous films, including Lone Hero, Stark Raving Mad, Willard, X2, The Chronicles of Riddick, Chaos, Just Friends, and Deck the Halls. He also had performances in the movies Aliens vs. Predator: Requiem, Christmas Caper, Chaos Theory, as well as brief roles in major films 2012 and The Day the Earth Stood Still.
Back on TV, he had notable roles in such shows as Kingdom Hospital, Battlestar Galactica, and Men in Trees. He also became known for his role as Benny in Supernatural and Rollie Crane in Defying Gravity. In the 2010s, he had recurring roles in True Justice, Unreal, Continuum, and The 100.
He is also a prolific voice actor who has worked in the animated shows Packages from Planet X and Nerds and Monsters. His most recent role was as Major Tod Metzger in Prime Video's The Man in the High Castle. To add, he also recently starred in the Canadian series Fortunate Son. Other films include Rise of the Planet of the Apes, Borealis, and Godzilla.
Ty Olsson stays in top shape by sticking to his fitness regimen. His workout routine basically combines cardio and weights. When he's training for a role, this changes depending on the kind of physicality he needs to achieve. For instance, for his role in Borealis, he needed to perform a lot of fight scenes. For this, he trained to fight MMA style. He also worked out daily while filming to make sure he had the strength for it.