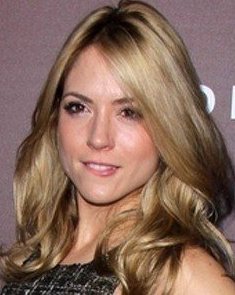 It was in 1996 that actress Brooke Nevin got her start in the show business. She first appeared in an episode of the Canadian program Jonovision. She later appeared in an episode of Goosebumps. Shortly after, she landed the main part of Rachel Berenson in the Canadian series Animorphs. This became her first starring role on television, however, it ended in 1999. Around this period, she made her film debut in 1998's Short for Nothing.
She also made one-time roles in Are You Afraid of the Dark?, Twice in a Lifetime, and The Famous Jett Jackson. Later, she starred in the made-for-television films Loves Music, Loves to Dance and Guilty Hearts. In 2002, she joined the main cast of the TV series I Love Mummy, as well as starred in the TV show Seriously Weird. Between 2004 and 2006, she starred as Nikki Hudson in the CBS series The 4400.
Subsequently, she starred in the feature films Comeback Season, I'll Always Know What You Did Last Summer, One of Our Own, The Comebacks, Sherman's Way, Archie's Final Project, and Infestation. Nevin became further known for her role as Julianne Simms in the A&E series Breakout Kings. After this, she had recurring parts in CSI: Crime Scene Investigation and Chicago Fire. In 2013, she starred as Dr. Clara Malone in the Canadian program Cracked. Back in the movies, she mostly performed in independent projects in recent years.
Staying in shape means living an active lifestyle for the Canadian actress. This is apart from eating well. That's why she makes great efforts to exercise on a regular basis. Brooke Nevin's workout routine is a combination of cardio, yoga, Pilates, and minimal strength training. Not only does she train, but she also makes sure that her lifestyle is one that involves lots of outdoor activities like walking and climbing the stairs when doing errands.