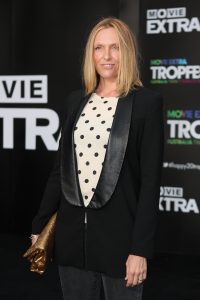 It was in 1990 that Aussie actress Toni Collette began acting. She made her debut with a one-time role on the TV series A Country Practice. Meanwhile, she had her first film appearance in 1992's Spotswood. She achieved her breakthrough playing the lead part in the film Muriel's Wedding, for which she was nominated for a Golden Globe for Best Actress. This led her to start her Hollywood career as well, first starring in Spike Lee's 1995 film Clockers. She later had supporting roles in Emma and Velvet Goldmine.
In 1999, she starred as Lynn Sear in the horror film The Sixth Sense, which earned her an Academy Award nomination for Best Supporting Actress. In the 2000s, she had critically acclaimed performances in such films as About a Boy, The Hours, and Little Miss Sunshine. She later played the lead on the Showtime series United States of Tara. Her performance on the show earned her a Primetime Emmy and a Golden Globe for Best Actress. She next starred as Ellen Sanders on the short-lived series Hostages. More recently, she had performances in the films XXX: Return of Xander Cage, Fun Mom Dinner, Please Stand By, Hereditary, and Birthmarked, among others.
The 46-year-old actress has a healthy lifestyle that keeps her looking and feeling young and fit. Her ways are quite simple. "I always make sure I drink lots of water, exercise and eat well. I do cardio most days and I'm a big fan of Pilates and yoga, so I do a combination of both," the actress shared. While working out can be tough to maintain for most people, Collette doesn't see it as a big challenge. "It doesn't feel like punishment, but feels like it's good for me, and I actually enjoy it. So I've kind of made it more of a part of my everyday life and I eat really well. I work out, do cardio, like 45 minutes a day, and I have a trainer," said the actress.