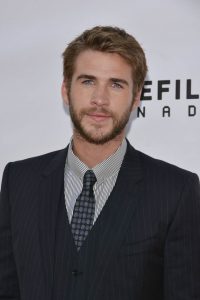 Liam Hemsworth is an Australian actor and is the younger brother of Thor actor Chris Hemsworth, just like his brother, he began his career in Australia with performances on television. Just also like his brother, he pursued a career in Hollywood and was first recognized for playing Miley Cyrus' leading man in The Last Song, a movie adaptation of the Nicholas Sparks novel. They later dated in real life, got engaged, broke up, and then reconciled recently. After his starring stint in The Last Song, he rose to mainstream prominence for starring in The Hunger Games with his character getting more significant in the sequels, Catching Fire, and Mockingjay 1 and 2. Continuing his success as a movie star, he recently starred as Kate Winslet's leading man in The Dressmaker.
And of course, just like his brother, Liam is a certified hottie. Since gaining attention in Hollywood, he's been noticed for his good looks and apparently fit and lean bod. For his role in The Hunger Games films, the actor took extra lengths to prepare for his character. Since the movies were mostly action-oriented, the actor knew he needed to appear lean and agile to effectively portray the part, which he really did. Aside from engaging in rigorous workout sessions, the actor also was careful in his eating habits, though it is also obvious that eating healthy is something that he does naturally.
Still, he was more careful while he was in The Hunger Games as he had to maintain a certain weight and physique. During this period, he focused on eating lean protein, healthy carbs, and lots of fruits and veggies. It was also important for him to eat at specific intervals, as this was important for his physical workouts to be very effective. In order to avoid feeling so hungry, Liam would eat nuts, fruits, protein shakes, and yogurt for snacks. Now that he's no longer following a very strict dietary regimen, Liam occasionally indulges in tasty food like pizza, fries, and burgers.