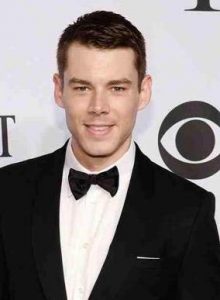 Hollywood actor Brian J. Smith got his acting beginnings in the mid-2000s, making her debut in the 2005 movie Hate Crime. He has since acted in the films The War Boys and Red Hook. On television, he landed his break after securing the role of Matthew Scott in the TV series Stargate Universe. He reprised his role in the spin-off show Stargate Universe Kino. Following this, he starred in the made-for-television film Red Faction: Origins.
He also had a recurring character in Gossip Girl as Max Harding. He also made guest appearances in the shows Agatha Christie's Poirot, Warehouse 13, Coma, The Good Wife, and Person of Interest, among others. In 2015, he gained wider recognition after he started playing the role of Will Gorski in the Netflix series Sense8. Simultaneously, he had roles in the movies The Passing Season and 22 Chaser. Smith is also a prolific actor on the stage.
The 37-year-old actor stays in shape by following a workout routine. He sure has a crazy schedule but he tries his best to stay as active as he could. For one, it's a requirement for him considering he's an actor. Of course, he takes care of his body not just for the physical aspects of it, but for his overall well-being as well. He needs to stay strong and have the energy in order to work more efficiently. For his role in Sense8, which involved him doing action scenes and showing his body as well for many love scenes, the actor makes sure he's camera-ready. How does he do it?
He said in an interview: "A really strong daily yoga routine with a few days of strength training thrown in between. I think a ratio of 3:1 is ideal. Also, I've found some great videos on YouTube by this kid named Brendan Meyers, and his ab routines are killer and usually last less than six minutes. That's all you need—otherwise you start to blow up and can look too bulky. It's taken me a while to find that balance."