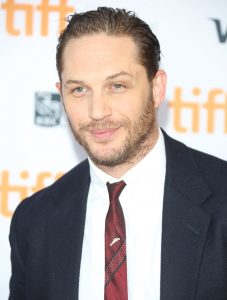 English actor Tom Hardy began his movie career when he was in his mid 2000s, making his debut in Black Hawk Down. This was soon followed by appearances in Star Trek: Nemesis and the crime feature film RocknRolla. He was then noticed for his portrayal of the title character in Bronson and for his supporting role in Inception. Subsequently, he played notable roles in mostly well-known movies, which include Tinker Tailor Soldier Spy and The Dark Knight Rises, the latter of which he portrayed Bane. 2015 was particularly a good year for Tom as this was the year that he starred in the acclaimed film Mad Max: Fury Road and played a supporting role in The Revenant, which got him an Academy Award nomination for Best Supporting Actor.
It is known that the actor bulked up for his role in Bronson where he played a notorious prisoner. With his association in mostly action films, it was somehow required for him to stay physically bulked up. While everyone knows that Tom takes his workout routine very seriously, it's also important to note that he also maintains a healthy eating habit to manage his weight and to bring only nutritious food into his system. For his role in Warrior, the actor reportedly followed a dietary regimen consisting of 5 to 6 meals of lean protein daily.
This means that during this time, he would eat lots of chicken and veggies only, most of the time. This diet helped his body gain the nutrients it needed to build new muscles. This also prevented his body from storing fat. For The Dark Knight Rises, he wasn't required to appear so huge, thus, he changed his diet by drinking lots of milk and protein shakes. His trainer also suggested he add rice into his diet plan. Tom, being a normal human being also craves on other food like ice cream, indulging to such treat once in a while.