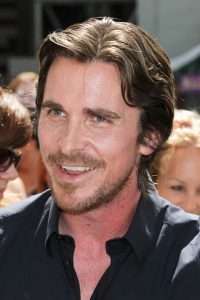 English actor Christian Bale has been in the acting industry since he was very young, first garnering attention for his role in Empire of the Sun in 1987 when he was only 13. He pursued acting in his later life and found stardom for his portrayal of Patrick Bateman in American Psycho. His next remarkable role was in The Machinist. He was introduced to an international audience for his portrayal of Bruce Wayne in Batman Begins, The Dark Knight, and The Dark Knight Rises, which are all commercial and critical successes. As a versatile actor, he has also garnered acclaim for his performance in The Fighter, winning him an Academy Award for Best Supporting Actor, as well as various nominations for his performances in American Hustle and The Big Short.
Widely known for going great lengths to play his role effectively, Christian lost 63 pounds to play an insomniac in The Machinist. His diet plan for this particular role reportedly consisted of an apple and a can of tuna fish daily with occasional black coffee on the side. Despite the toughness of this, he was able to succeed in his goal and was amazing in his performance in the movie, which surely contributed to who he is today as an actor in Hollywood.
For his role as Bruce Wayne, the actor apparently had to change his ways when it comes to working out and dieting. Now, he's into consuming nutritious food comprising of proteins, carbs and fats with a proportion of 1:2:3. Under the guidance of his nutritionist, he basically eats every three hours and being a vegetarian, he usually has fat-free cheese, milk, protein shakes, and eggs for protein. In addition, he's fond of eating fruits and veggies most of the time, which are more vital after finishing his workout sessions to replenish his energy.