Career Beginnings and Success on SNL and 30 Rock
Elizabeth Stamatina "Tina" Fey was born on May 18, 1970 in Upper Darby Township, Pennsylvania, U.S. to brokerage employee Jeanne and university grant-proposal writer Donald Fey. She has an older brother, Peter. She was exposed to comedy at an early age and by the time she was in middle school, she knew she was keen in comedy.
She studied at the Upper Darby High School, where she was an honor student, co-editor of the school's newspaper and member of various clubs like choir, drama and the tennis team. After she graduated from high school in 1988, she enrolled at the University of Virginia, where she studied acting and playwriting. In 1992, she graduated with a BA degree in drama.
She first began her comedic career performing with the improvisational comedy enterprise The Second City, the first on-going improvisational theater troupe in the US. At the request of the Saturday Night Live head writer Adam McKay, who's a former performer at The Second City, Fey submitted several scripts in 1997.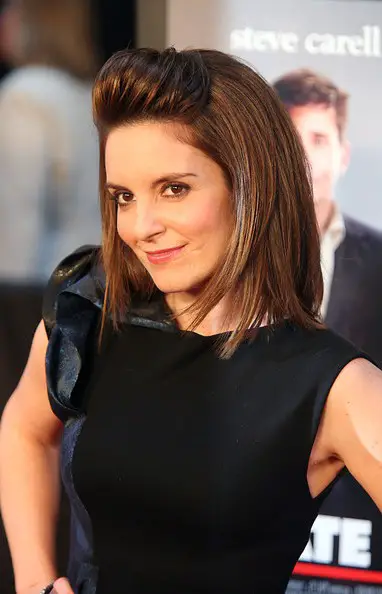 She was then hired as a writer for SNL and moved to New York. After playing an extra in one of the episodes in 1998 and after watching herself, she decided to diet and lost 30 pounds. In 1999, McKay stepped down as head writer and Fey was offered the position. She then became SNL's first female head writer.
In 2000, she was put on camera and started performing in sketches, where she and Jimmy Fallon became co-anchors of SNL's Weekend Update segment. She did not audition for the part but Michaels approached her because of the chemistry between her and Fallon.
Although Michaels revealed that choosing Fey was risky at that time, her comedic performance in the show was well received by critics. In 2001, she and the rest of the writing staff won a Writers Guild of America Award. They next won the Emmy for Outstanding Writing for a Variety, Music or Comedy Program the following year.
Her pairing with Fallon ended in May 2004 and was replaced by Amy Poehler. It became the first time that two women co-anchored Weekend Update. In 2006, she left SNL to develop the comedy series 30 Rock. In October of that year, the pilot aired on NBC and the episode generally garnered good reviews.
For her work in 30 Rock, she was nominated for an Emmy for Outstanding Actress in a Comedy Series and the program itself won the 2007 Emmy for Outstanding Comedy Series. She has since won several Golden Globe, Emmy and Screen Actors Guild awards all in the Best Actress in a Comedy Series category.
30 Rock aired from 2006 to 2013 for seven seasons with 112 Emmy award nominations and has been called as one of the greatest TV series of all time. In addition, it is also considered to have one of the greatest finales in television history.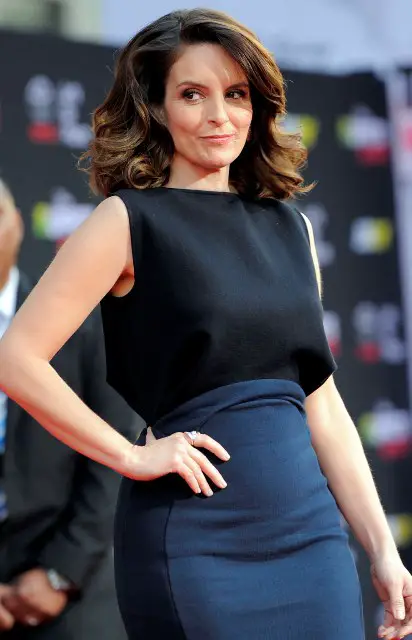 Big Screen Crossover Success and Plastic Surgery Rumors
As a film actress, she made her debut in 2002's Martin & Orloff, playing a minor role. Two years later, she wrote and co-starred in 2004's Mean Girls, starring Lindsay Lohan, Rachel McAdams, Amanda Seyfried, Lacey Chabert and Lizzy Caplan. Reception for the movie was highly positive and it became a commercial success.
In the mid 2000s, she appeared in the films Artie Lange's Beer League, Man of the Year, and lent her voice in Aqua Teen Hunger Force Colon Movie Film for Theaters. In 2008, she starred opposite Amy Poehler in the comedy feature Baby Mama. It also received positive reviews from critics and proved to be successful at the box office.
She has since starred in other feature films, including The Invention of Lying, Date Night, Admission, Anchorman 2: The Legend Continues and Muppets Most Wanted. She will star in the upcoming movies This Is Where I Leave You and The Nest, the latter of which she also is the producer.
The writer/actress has been making people laugh for more than a decade but she is also serious when it comes to her appearance. Although she has never had any invasive procedures, Fey is rumored of using Botox to achieve a smoother skin. Her unblemished and wrinkle-free face is so flawless that she's also suspected of undergoing laser treatments and chemical peels.
Reports of the mentioned treatments escalated when she hosted the 70th Golden Globe Awards in 2013 along with friend Amy Poehler. Though it's not very surprising because it's not uncommon for celebrities to undergo various cosmetic enhancements as part of their pre-awards season regimen, especially those huge televised awards programs.
Fey hasn't confirmed such reports but said in an interview with Esquire that she's not considering plastic surgery, saying that she's choosing early retirement rather than bombarding herself with cosmetic enhancements just so she could continue looking great on TV. She added: "Your choices are: Get old, or look creepy. I don't want to do it, so I feel I've got to get my money and get out of here before this thing [points to her face] blows."