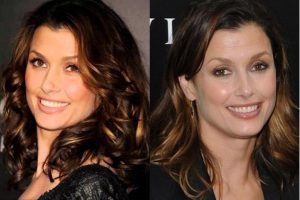 Career Beginnings and Hollywood Recognition
Bridget Moynahan was born on April 28, 1971 in Binghamton, New York, U.S.. Following her high school graduation, she decided to pursue a carer in modeling after accompanying her friend to a modeling audition, where she was signed instead of her friend. During her time as a prolific model, she appeared in department store catalogs and magazines and eventually television advertisements. Doing TV commercials, however, gave her the idea to pursue acting, deciding to take acting lessons. In 1999, she made her TV acting debut in Sex and the City where she played a recurring character.
She then made her feature film debut in Coyote Ugly and subsequently played a supporting role in the movie Serendipity. She gained wider recognition in 2002 after playing Ben Affleck's love interest in the action thriller The Sum of All Fears. In the next few years, she achieved further prominence for her supporting and starring roles in such movies as The Recruit, I, Robot, and Lord of War. Continuing her acting career in the mid to late 2000s, she acted in the films Prey, Noise, and Ramona and Beezus.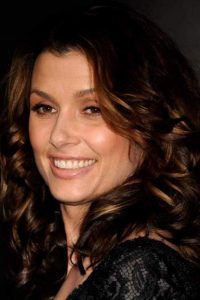 In 2010, she ventured into television full-time as she joined the main cast of the TV series Blue Bloods. On the show, she plays the role of Erin Reagan-Boyle, a character she still portrays up to present. Even when she's a regular on the program, she managed to continue acting on the big screen, though not as often as before. During this time, she acted in the movies Battle: Los Angeles, John Wick, and Midnight Sun.
She will reprise her role as Keanu Reeves deceased wife in the upcoming John Wick sequel John Wick: Chapter Two. Before Blue Bloods, her first regular role on the small screen was on the TV series Six Degrees, though it didn't last long. She had also made guest appearances on Going to California and Eli Stone, as well as took a role in the TV movie Bunker Hill. Another upcoming movie for her is Drunk Parents. She's a mother with one son with athlete Tom Brady.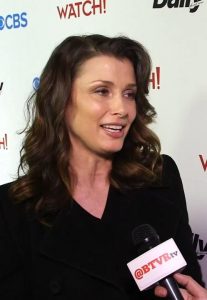 Has Bridget Moynahan had Plastic Surgery?
The 45-year-old actress has been in the industry for more than a decade and it seems that she still looks great for her age. Despite being busy as a mom and a full-time TV star, Moynahan is able to take care of herself. Though there have been reports that the actress underwent cosmetic surgeries to lessen her years and look younger, it doesn't seem to be the case because as we can all see, the celebrity has lines on her face, signs that she's choosing to age gracefully, and that's good for her.
There would always be possibilities as to Hollywood and the goal to look good is concerned. Actresses sometimes take great lengths if they think they would be more attractive. In Moynahan's case, it would seem that she has only engaged herself with minor cosmetic enhancements like lasers and peels. Definitely not an invasive procedure since her face looks natural and not too tight and shiny. Her body is also as it is. She started out as a model, so she was basically slim in the beginning and the actress has maintained that as she successfully resisted plastic surgery.