Early Life and Career Beginnings
Stana Katic was born on April 26, 1978 in Hamilton, Ontario, Canada to Serb parents Petar and Rada Katić. They emigrated to Canada from Croatia, Yugoslavia. She has four brothers and one sister. She and her family moved to Aurora, Illinois, where she attended West Aurora High School and graduated in 1996.
She then returned to Canada to attend the University of Toronto and later went back to the United States to train in acting at the DePaul University Goodman School of Drama from 2000 to 2002. She later took further training course at the Beverly Hills Playhouse acting school.
She initially made her acting debut when she appeared in the 1999 short film Acid Freaks. Her next role came four years later when she joined the cast of the 2003 low-budget drama film Shut-Eye. The following year, she made her television debut when she appeared in an episode of the TV series The Handler.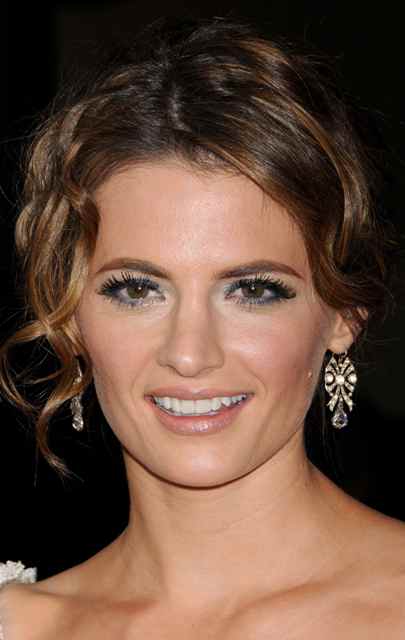 The rest of 2004 saw her appearing in various TV shows, including Alias, L.A. Dragnet, The Shield and JAG. In 2005, she landed guest spots in the TV programs The Closer and ER. Also in 2005, she played Marianne in the action film Pit Figher, which was poorly received by critics.
In 2006, she starred in the TV movies Faceless and Dragon Dynasty, and played the recurring role of Collette Stenger in the hit TV series 24. She also played Karen Wells in an episode of Brothers & Sisters. She next appeared as Jenny in the 2007 drama film Feast of Love, which received mixed reviews from critics and earned over $5 million at the box office.
She then continued appearing on TV with guest roles in Company Man, CSI: Miami and The Unit. She also landed a two-episode role playing Hana Gitelman in the hit TV series Heroes. In 2008, her acting career became more prolific when she became involved in several projects.
This began with the direct-to-video action film Stiletto, starring alongside Tom Berenger, Michael Biehn, William Forsythe, and Tom Sizemore. She then landed the role of Corrine Veneau in Quantum of Solace, starring Daniel Craig and Olga Kurylenko. Reception for Quantum of Solace was mixed but was a box office success, grossing over $500 million.
She next appeared in Frank Miller's The Spirit, which garnered negative reviews from critics and was a commercial flop, only earning more than $39 million on a $60 million budget. During this time, she also appeared in the TV movie The Librarian: Curse of the Judas Chalice. Her last film for 2008 was the low-budget suspense movie Truth About Kerry.
She was later cast as Julianna Martinelli in the Canadian mini-series Would Be Kings. In 2009, she came to mainstream fame when she secured the female lead role in the crime drama TV series Castle. In the show, she plays Detective Kate Beckett, a first-class investigator who has the reputation of being intrigued by unusual cases, to which she later partnered with the show's titular character, Richard Edgar Castle, in solving such cases.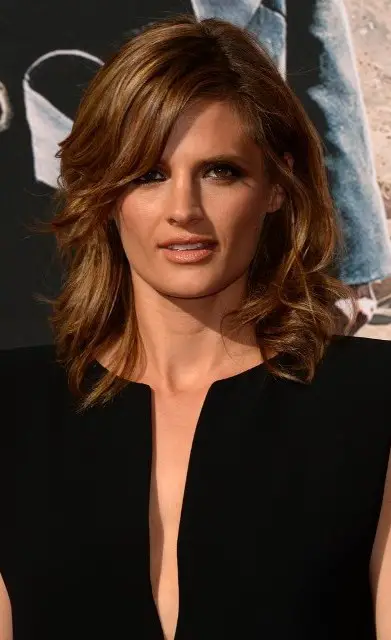 TV Breakthrough and Plastic Surgery
She plays the role up to present as the show was renewed for a seventh season. For her performance, she has won a People's Choice Award for Favorite Dramatic TV Actress and was nominated for a Satellite Award for Best Actress – Television Series Drama.
The 36-year-old actress sparked rumors of plastic surgery when she returned as Kate Beckett in later seasons of Castle. Many people believe that the Serbian-Canadian actress has drastically evolved during her time in the show business.
Such rumors were also instigated when some viewers reviewed her previous appearances on various TV shows before she achieved stardom in Castle in 2009. According to many observers, they weren't able to recognize Katic in her previous TV roles as her current appearance looks so different than it did many years ago.
One prominent change is her nose, which people believe has been refined and trimmed down via reduction rhinoplasty. Based on her previous appearances on TV, her nose was wide and round at the tip. This particular feature was a distraction to her entire face, which probably was the main reason why she opted to go under the knife.
The result of the nose job changed her face radically, thus people's reaction when they saw her on some TV shows in the early 2000s. Currently, her nose appears thinner and way more well-defined than before. Prominent plastic surgeon Dr. Peter Wenkwitz seems to agree with people's observations, saying it is apparent that the actress' nose had been corrected and that the rhinoplasty procedure proved to be successful as it highly improved Katic's facial features.