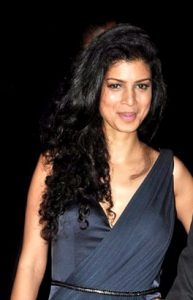 Now popular in Hollywood courtesy of her starring role on Netflix's Sense8, Tina Desai first got her start in her native India. While she was only beginning, she had roles in the Hindi films Sahi Dhandhe Galat Bande and Yeh Faasley. She next had a cameo appearance in the Bollywood feature Cocktails. That same time, she began her international career when she starred in the British film The Best Exotic Marigold Hotel. She would reprise her role here in the 2015 sequel The Second Best Exotic Marigold Hotel. She's also starred in the Bollywood movies Table No.21 and Dussehra. Her fame grew wider around the same time after she successfully auditioned for the role of Kala on Sense8. The show has aired for two seasons and will return for a final episode next year.
The 30-year-old actress takes care of herself by focusing on healthy eating. Though she doesn't have a specific type of diet, she just makes sure that she avoids oily and junk foods. For one, she's aware of these types of foods can damage her bodily functions. She also revealed that eating such foods doesn't serve any good, especially for her skin. She makes it a point to concentrate on eating foods that are high in nutrients, such as proteins, fiber, and antioxidants.
In an interview, when asked what her diet is like, she said: "I pretty much eat whatever I like, but try and avoid fried food and snacks as my skin hates it!" Obviously, she's not setting strict rules of what to eat and not to eat. On the other hand, the Indian beauty makes it a point to avoid foods that are apparently not healthy like fried foods and snacks. These types of foods can make a person weak. And for some people like Tina, can cause the skin to have breakouts.