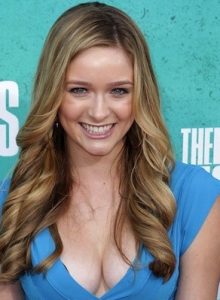 Hollywood star Greer Grammer first won the Miss Teen Malibu in 2008. She later competed in the Miss California Teen where she placed in the Top 10. In 2011, she won the Miss Regional California Teen title. Around this period, she started venturing into acting. She first debuted in the 2010 film Almost Kings. On TV, her first role was in an episode of iCarly. Grammer had her first notable role as Lissa Miller in the MTV series Awkward.
She started out as a recurring character for seasons 1-2, then later joined the main cast for seasons 3-5. During this period, she continued her film career with roles in Chastity Bites, Life Partners, and An Evergreen Christmas. Also, she played McKenna Cederstrom in 3 episodes of Melissa & Joey. Subsequently, she had roles in the films Emma's Chance, Too Close To Kill, and Altitude
In addition, she starred in the TV movies Manson's Lost Girls and Deadly Sorority. Other guest appearances were in Cupcake Wars and Rush Hour. Her latest TV gig was as the role of April, a recurring part in The Middle. This year, she played Christine Purdy in the Netflix film The Last Summer. It was also announced that she will portray Sarah Weddington in the upcoming feature film Roe v. Wade.
The 27-year-old actress stays in shape by following a healthy diet. As a general rule, she avoids too much sugar and carbs. Hence, processed foods are not an option for her, at least not regularly. She still has indulgences but she has them in moderation. As for her diet plan, it's mostly plant-based. Eating greens and plenty of fruits helps her maintain a healthy weight, keeps her skin radiant, and increases her energy levels. She also has lean proteins from fish and chicken, not so much with red meat though. She often snacks with nuts and fruits when she's on the go to keep her body fueled the right way.