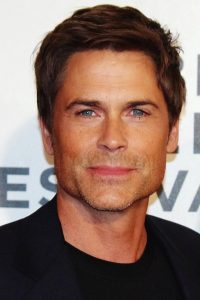 Hollywood star Rob Lowe started his professional acting career in 1979. His first ever role was as Tony Flannagan in the sitcom A New Kind of Family. Later in 1983, he landed his first movie role in The Outsiders. His first notable role on the big screen was as Billy Hicks in St. Elmo's Fire. He next starred in the films Youngblood, About Last Night, and Illegally Yours, among others. In the 1990s, he appeared in 3 episodes of Saturday Night Live and played a recurring character in The Stand.
After this, he came to wider prominence for his role as Sam Seaborn in the acclaimed series The West Wing, which he starred in between 1999 and 2003. Also in the 1990s, Lowe had performances in the films Bad Influence, Frank and Jesse, Contact, and Austin Powers: The Spy Who Shagged Me. After The West Wing, the actor starred in the television shows The Lyon's Den and Dr. Vegas before finding finding fame again as Robert McCallister in the drama Brothers & Sisters.
He continued his prolific television career in the 2010s, starring as Chris Traeger in the NBC sitcom Parks and Recreation. He simultaneously played recurring role Eddie Nero in Californication. From 2015 to 2016, he starred as Dean Sanderson The Grinder. From 2016 to 2018, he played Ethan Willis in Code Black. Lowe played the lead in the short-lived British series Wild Bill. As of 2020, he plays Capt. Owen Strand in the Fox sitcom 9-1-1: Lone Star.
Rob Lowe stays in shape by incorporating fitness into his lifestyle. Now in his 50s, he finds it's more crucial for him to maintain his health. As for his workout routine, he usually starts his day with a "45-minute Peloton bike ride or a run". He then performs traditional lifting and circuit training. He also prefers to work out alone as that proves to work best for him. "I like the forced mental solitude of it," he said.