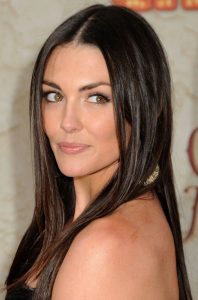 Hollywood star Taylor Cole debuted on the television series Summerland in 2004. There, she starred as Erika Spalding. However, the show only lasted two seasons. After this, she landed the role of Sarah Blake on Supernatural where she appeared in 2 episodes. In 2006, she made her film debut in All You've Got. She next had a role in the film Loaded, followed by the direct-to-video feature April Fool's Day. She later starred in 2009's 12 Rounds.
From 2008 to 2009, she also became known for her recurring role as Rachel Mills on Heroes, as well as for her role as Martina on Secret Girlfriend. In the 2010s, she starred as Vicky Roberts on NBC series The Event, after which she played Samantha Owens on CSI: Miami. In 2012, she played Jennifer Starke on The Glades. More recently, she starred in several Hallmark TV films. This includes Appetite for Love, My Summer Prince, and Christmas In Homestead. She also portrayed Sofya Voronova on The Originals. As of 2017, she stars as Fiona Lane on the new CBS series Salvation. Meanwhile, she also had roles in the films The Violent Kind, Dumbbells, Bad Blood, and Weaponized.
The 34-year-old actress strives to achieve a slender figure, which she already has thanks to her active lifestyle. Apart from her healthy food choices, Cole stays in shape by working out. So, what's her exercise plan like? "I've started to do Pilates Monday, Wednesday, and Friday, and I do cardio about three times a week," said the actress.
"I have an elliptical trainer at my house, and I get on that for an hour while watching TV. My key in that is to have a heart-rate-monitor– you want to know if you're burning blood sugar. So if you stay in a target heart rate, you'll achieve something faster than if you're getting on there blindly. I also do weights three times a week."