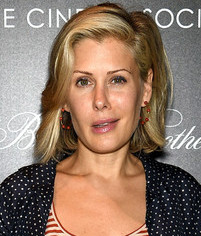 Hollywood actress and fashion designer Tara Subkoff debuted in an episode of Dr. Quinn, Medicine Woman in 1994. That same year, she also made her film debut in When the Bough Breaks, as well as made other one-time roles in Northern Exposure and Kindred: The Embraced. In the next couple of years, she had performances in the films Freeway, All Over Me, As Good As It Gets, and The Last Days of Disco. She also starred in the television movie True Crime.
In the 2000s, the actress landed roles in a variety of movies, which include The Cell, Teenage Caveman, Undermind, Wake Up, Ron Burgundy: The Lost Movie, The Notorious Bettie Page, and Tanner Hall. She continued her film career in the 2010s, working in the films Abandoned, How Do You Know, For Lovers Only, and Sugar. Her latest film work was in 2015's #Horror, which she also wrote, directed, and produced. It was screened at the 2015 Cannes Film Festival. Also, she appeared in 2 episodes of the sketch comedy series Kroll Show. Subkoff has also directed a few short films.
To stay in good shape, Tara Subkoff believes in nourishing herself from within. With this, she makes sure she has a healthy and clean diet that not only keeps her fit, but also maintains her well-being. When she's working, she doesn't let the temptation of binge-eating and drinking get to her. She keeps herself healthy by drinking lots of water, avoiding salty foods, and staying away from alcohol. She also takes probiotics for better health and wellness. Her diet, on the other hand, mainly consists of fruits and vegetables. Her foods are mostly the organic kinds, which she also applies to her choice of cosmetics.