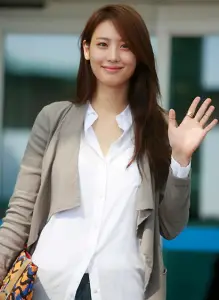 South Korean actress Claudia Kim began her acting career in her native South Korea. She debuted on the TV series Queen of the Game in 2006. Her next role was on the TV show The Fugitive: Plan B, which aired in 2010. This was followed by the TV series Romance Town. From 2011 to 2012, she starred on the medical drama show Brain.
In 2013, she starred on the shows Standby and 7th Grade Civil Servant. She later pursued a career in Hollywood, landing the role of Khutulun on the Netflix series Marco Polo, a role she starred in from 2014 to 2016. This gained her recognition among international audiences. Ultimately, it landed her the part of Helen Cho in the Hollywood film Avengers: Age of Ultron.
She next starred as Arra Champignon in the 2017 film The Dark Tower. Her latest role was as Nagini in the 2018 movie Fantastic Beasts: The Crimes of Grindelwald. Even with her work in the US, she also continued her TV career in South Korea, starring on the show Monster in 2016.
Getting herself in Hollywood is a huge deal for Kim. As she lands role in major films, it also becomes crucial for her to change her body. For her work in Marco Polo, she did physical training to improve her physique. Having a naturally slender figure, it was also crucial for her to develop a bit of mass.
That's why she also has to change her diet plan, which means more protein for her, which, according to her, was a challenge. "I have to have two or three protein shakes a day. I have tons of egg whites, lots of salmon. I stick to super foods: avocados, chia seeds, stuff like that. I have to take a photo of everything I eat and send it to my nutritionist. It's very tiring," said the actress.