Early Career and Breakthrough in the 1990s
Laura Leggett Linney was born on February 5, 1964 in New York City, New York to nurse Miriam Anderson "Ann" Perse and well-known playwright and professor Romulus Zachariah Linney IV. She graduated from the elite preparatory school in New England, Northfield Mount Hermon School.
She then enrolled at Northwestern University before transferring to Brown University, where she studied acting. While there, she served on the board of the university's student theatre group, Production Workshop. During her senior year, she performed in one of her father's plays, portraying Lady Ada Lovelace in a production of Romulus Linney's Childe Byron.
In 1986, she graduated from Brown University with a Bachelor of Fine Arts degree. Shortly after, she further studied acting at the Juilliard School from 1986 to 1990. She first appeared in minor roles in some films in the early 1990s such as in Lorenzo's Oil (1992) and Dave (1993).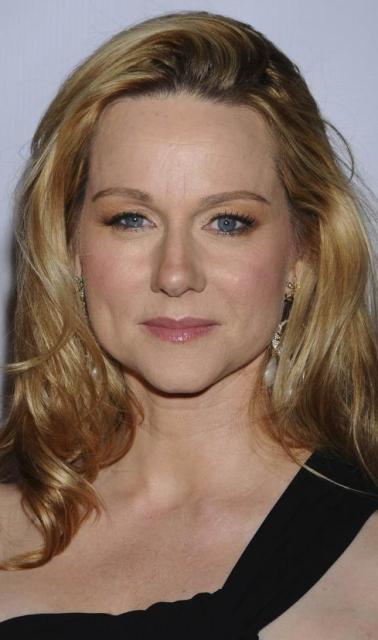 In 1993, she came to prominence for her role as Mary Ann Singleton in the miniseries Tales of the City. She then appeared in such films as Searching for Bobby Fischer (1993) and A Simple Twist of Fate (1994) before gaining mainstream fame for her role in 1995's Congo. Reception for the movie was negative but it became a box office hit, earning over $152 million on a $50 million budget.
She next appeared in 1996's Primal Fear, which became both critically and commercially successful. This was followed by the 1997 political thriller film Absolute Power, starring alongside Clint Eastwood, Gene Hackman and Ed Harris. It was screened at the 1997 Cannes Film Festival and received mixed reviews. Absolute Power failed at the box office, earning $50,068,310 worldwide, barely getting back its $50 million budget.
In 1998, she made her international breakthrough as Jim Carrey's on-screen wife in The Truman Show, for which she also garnered critical acclaim, earning her a Best Supporting Actress nomination at the Blockbuster Entertainment Awards. The Truman Show also received widespread acclaim from critics and was a major box office success with a worldwide gross of over $264 million on a $60 million budget.
Two years after, she received her first Academy Award nomination for Best Actress for her performance in 2000's You Can Count on Me. The following year, she starred in the TV movie Wild Iris, for which she won her first Emmy Award for Outstanding Lead Actress. During the next few years, she starred in well-known films, including The Life of David Gale, Mystic River and Love Actually, all released in 2003.
In 2004, she won her second Emmy Award for Outstanding Guest Actress in a Comedy Series for her guest appearance in the TV series Frasier. The following year, she starred as Erin Bruner in the blockbuster hit The Exorcism of Emily Rose, followed by The Squid and the Whale, for which she was nominated for a Golden Globe for Best Performance by an Actress.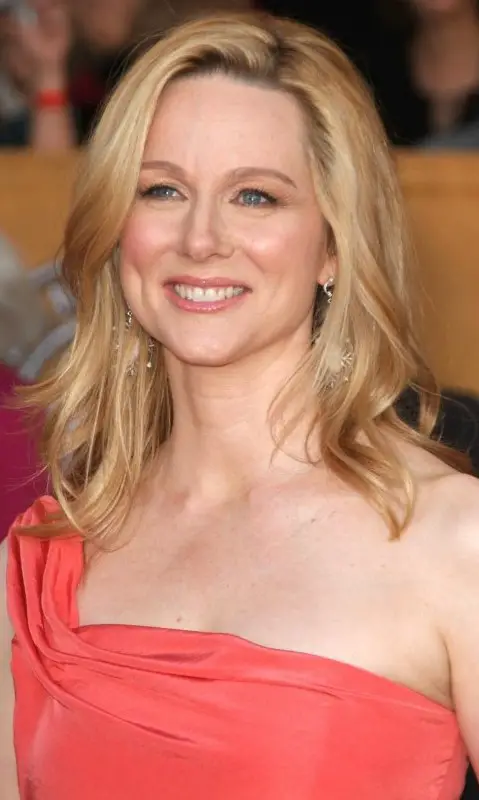 Subsequent Projects and Thoughts on Plastic Surgery
In 2006, she starred in the political satire Man of the Year, the comedy Driving Lessons and the Australian drama Jindabyne. The following year, she appeared in such movies as Breach, The Savages, and The Nanny Diaries. She then won her third Emmy Award for Outstanding Lead Actress for her performance as Abigail Adams, the wife of the second US president John Adams in the HBO miniseries John Adams.
During the late 2000s, she appeared in such motion pictures as The Other Man (2008) and Sympathy for Delicious (2009). From 2010 to 2013, she starred as Cathy Jamison in the TV series The Big C, where she also served as the executive producer. She also hosted the show PBS Masterpiece from 2009 to 2013. She recently starred in the films Arthur Christmas (2011), Hyde Park on Hudson (2012) and The Fifth Estate (2013).
The 50-year-old actress still looks stunning and radiant and part her of ultimate beauty is her being an accomplished actress. Linney also recognizes the ubiquity of plastic surgery in Hollywood and is aware that she's not getting any younger. So, when asked about her thoughts on the subject, the John Adams actress said that there hasn't come a time in her career and life in general where she felt the pressure to have cosmetic procedures and interfere with her natural ageing.
As an actress, she's aware of the consequences if ever she had plastic surgery and she's not willing to give up her ability to convey emotions for the sake of artificial beauty. Despite her resolute stand on going under the knife, she doesn't have a problem with her fellow actresses who had succumbed to plastic surgery or to those who are thinking about it.
Others could say to never say never, but, for her plastic surgery doesn't make sense at this point. She even said how grateful she is for ageing as not everyone gets that privilege. So, any signs of getting older like having wrinkles and sagging are actually fine with her and doesn't find them unattractive.