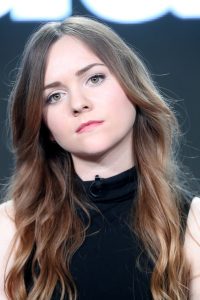 Hollywood star Tara Lynne Barr had her career beginnings in the mid-2000s. She first appeared with a small role in an episode of Joan of Arcadia. She later landed one-time roles in such TV shows as Crossing Jordan, Drake & Josh, and Zoey 101. Afterward, she appeared as Haley in 2 episodes of The Suite Life of Zack & Cody. At the same time, she appeared as herself in Disney Channel's 3 Minute Game Show. After a couple of years of taking a break, she returned to the screen in 2011 — this time making her film debut in the black comedy thriller God Bless America.
Following this, she played Christine Johnson in the soap opera The Bold and the Beautiful. Her next role on television was as Katie in the NBC series Aquarius where she appeared in a total of 10 episodes. She also played the lead in the independent film Dawn. From 2015-2018, she became more widely known for her role as Laura Meyers in the Hulu series Casual. While on the show, she also starred in the supernatural horror feature The Darkness. After Casual, she guest-starred as Regina Bailey in an episode of Bobcat Goldthwait's Misfits & Monsters. She also recently starred as Ginny in the show Co-ed.
The 25-year-old actress maintains her healthy body and overall wellness by following a healthy diet plan. Most of the time, she makes the conscious decision to avoid processed foods. Instead, she focuses on the consumption of clean, whole foods. Not only do these help her maintain her slender body, but they also contribute in her feeling great from the inside out. In the morning, she starts her day right with an egg or a bowl of whole grain oatmeal. Lunch and dinner are mostly fish or chicken with rice and vegetable salad on the side. She also snacks on nuts and fruits to satiate herself, especially when she's working and she needs the energy to focus.