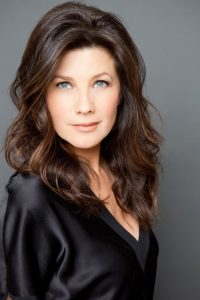 Hollywood star Daphne Zuniga got her career start in the early 1980s. Shortly after her debut, she landed her first lead role in the film The Initiation. Her next performances were in the comedies The Sure Thing, Spaceballs, and Modern Girls. She later starred in the movie The Fly II. From 1992 to 1996, she cemented her fame courtesy of her role as Jo Reynolds in Melrose Place. After the show, she mostly guest-starred in various shows.
Continuing her prolific career on television, she played Shelly Pierce in American Dreams. She next starred as Lynn Kerr in the short-lived series Beautiful People. Afterward, she voiced the role of Princess Vespa in the animated series Spaceballs: The Animated Series. From 2008 to 2012, she became widely known for her portrayal of Victoria Davis in One Tree Hill. Her recent work on the screen was in the 2018 independent film Witness Unprotected.
The 55-year-old actress stays in shape by sticking to a nutritious diet. With her age, she knows how important it is for her to be more cautious of her eating habits. Basically, she focuses on foods that are high in vitamins and minerals. She opts lean protein, veggies, and fruits, as well as foods that are high in fiber content. For this reason, the actress manages to maintain her slender and toned figure. The actress also credits her youthful appearance with her healthy lifestyle and that includes her clean diet.
However, her inclination to healthy foods caused her trouble years ago. This was after experiencing mercury poisoning due to her excessive intake of fish. During this period, she said she consumed lots of fish and cut down on carbs. In an interview, she said: "I was eating tuna four times a week. I would go out for sushi and think, 'Oh great, at least we're not going for Italian, with all the oil and carbs."