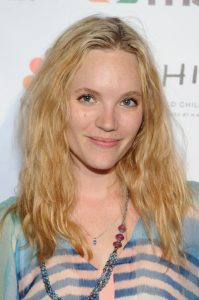 English actress Tamzin Merchant started her professional career in 2005. She debuted as Georgiana Darcy in the film Pride & Prejudice. That same year, she appeared in the TV movie My Family and Other Animals. She later appeared in other TV films, including The Good Housekeeping Guide and Casualty 1906. She next had a role in the 2008 film Radio Cape Cod, then again in the movie Princess Kaiulani. Back on TV, she appeared in an episode of Bonekickers.
Merchant went on to portray Catherine Howard in the Showtime series The Tudors from 2009 to 2010. In the 2010s, she first played Mary Rivers in Jane Eyre. She next appeared in the films Red Faction: Origins and Second Wind. She also starred in the TV movie Red Faction: Origins, as well as guest-starred in DCI Banks and The Mystery of Edwin Drood. The actress also played Daenerys Targaryen in the pilot episode of Game of Thrones but was replaced by Emilia Clarke.
Instead, she became known for starring as Anne Hale in the supernatural horror series Salem from 2014 to 2017. She simultaneously starred in the films Dragonheart 3: The Sorcerer's Curse, The Messenger, and Dancer. Her latest movie role was in 2017's Dragonheart: Battle for the Heartfire. In addition, Merchant also played Lyra Strayd in 5 episodes of Supergirl. She will star as Imogen Spurnrose in the upcoming web series Carnival Row.
The 32-year-old actress maintains a healthy figure by watching what she eats. In general, she stays away from anything processed. Despite her busy schedule, she rarely eats fast foods. She makes great efforts to stay focused on eating nutritious meals. Hence, the Tamzin Merchant diet plan typically consists of fruits and veggies. While she eats plenty of greens, she also gets her proteins from fish or chicken. She also loves snacking on yogurts, blueberries, and almonds.