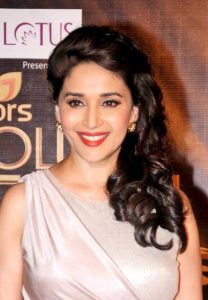 Bollywood actress Madhuri Dixit has been in the Hindi cinema for decades. Starting her film career in the 1980s, she has since established herself as one of the leading actresses in India. She received her first Filmfare nomination for Best Actress for starring in 1988's Tezaab. In the '90s, she became more prolific with several starring roles in films that are box office hits. This was also the period where she won her first Filmfare for Best Actress for her role in Dil. She won the same award two years later with Beta and then again in Hum Aapke Hain Koun..! in 1994. She received the same honor thanks to her performance in Dil To Pagal Hai. In the 2000s, she was notable for roles in Devdas and Aaja Nachle.
Despite being in her late 40s, the notable Indian actress stays fit and healthy by practicing proper nutrition. She understands the fact that fitness is not enough in order to achieve a health body and mind. Healthy eating is and will always be a crucial part in the equation of health. That is why she's cautious of the foods she eats. Of course she's more disciplined than she was before. That naturally comes with age. Thus, it's not hard for her to impose a balanced diet. She naturally avoids foods that are unhealthy, such as processed and fried foods.
Aside from being active and exercising regularly, the actress maintains her healthy weight and body by focusing on eating vegetables and fruits. She avoids eating oily foods and sticks with foods that are high in complex carbs like whole grain bread, cereal and oatmeal. She does not drink any alcoholic drinks and hydrates herself by regularly drinking 16 glasses of water everyday. Each day, she has lean proteins and fruits and veggies. Even for snacks, she does not allow herself to settle for unhealthy foods. She snacks on yogurt, nuts and fruit shakes.