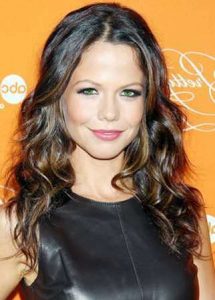 Actress Tammin Sursok was born in South Africa but was raised in Australia. It was there that she began her professional acting career. She debuted as Dani Sutherland on the long-running television series Home and Away. She played the said role from 2000-2004, gaining her recognition. Afterward, she made her cinematic debut in the 2006 film Aquamarine. She went on to venture an acting career in the US. She first appeared in an episode of Rules of Engagement. She later landed the part of Colleen Carlton on the soap opera The Young and the Restless.
During this period, she also had performances in the films Crossing Over and Albino Farm. She also appeared in the pilot episode of In Plain Sight, as well as acted in the TV film Spectacular! From 2010-2011, she played recurring character Siena on Hannah Montana. It was, however, her role as Jenna Marshall on Pretty Little Liars that made her famous. While on the show, she had roles in the films Flicka 2, Husk, Driving by Braille, 10 Rules for Sleeping Around, and Cam2Cam. In addition, she has also starred in the miniseries Airship Dracula, as well as in the TV films Bound & Babysitting, You May Now Kill the Bride, and Girlfriends of Christmas Past.
When she was younger, the actress struggled with her weight. She was near 200 pounds and had a very unhealthy lifestyle. She eventually decided to put an end to that and has since lost a lot of weight since then. In the present, the Pretty Little Liars actress stays in shape by being mindful of what she eats. Gone are the days when she would eat junk… and lots of it. Nowadays, her diet plan mainly consists of lean proteins, whole grains, and lots of fruits and veggies. She drinks plenty of water and she works out. She allows herself to indulge in her cravings once in a while, though she never overdoes it — not anymore.