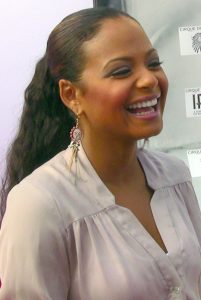 Christina Milian first came to prominence as a singer. She released her self-titled debut album in 2001, featuring the hit songs "AM to PM" and "When You Look at Me". Her second album It's About Time was then released in 2004, producing the highly successful "Dip It Low". The second single from the album, "Whatever U Want", also generated success. Two years later, her third album So Amazin' came out and it featured the song "Say I".
Milian is also an actress. She first made small appearances in such films as The Wood and American Pie in 1999. She also starred as Tina Flores in the TV series Movie Surfers. Afterward, she had guest roles in Clueless and Get Real. Her first starring role on the big screen was as Paris Morgan in the film Love Don't Cost a Thing.
She went on to star in the movies Torque, Man of the House, Be Cool, Pulse, Snowglobe, and Ghosts of Girlfriends Past. The actress then starred as Catalina "Lina" Cruz in the direct-to-video film Bring It On: Fight to the Finish. In the 2010s, she had performances in the films Christmas Cupid and Baggage Claim. Following this, she landed the part of Christine Parks in the web series The Oath. Just this year, she played the lead role in the Netflix romantic comedy film Falling Inn Love.
The singer/actress is quite a healthy eater. As a general rule, she eats veggies on a regular basis, incorporating salads into her every meal. "Salad is a requirement," said the Milian. "Even if I'm eating a regular meal, on the side I will have a salad." However, it doesn't mean that she's strict when it comes to her diet. "When it comes to my overall diet, it's limitless," said the actress. "I think it's more about listening to your body and everything in moderation."