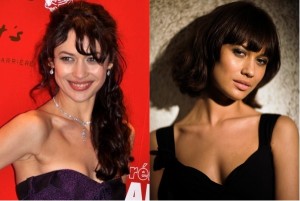 Career Start and Breakthrough in Hollywood
Olga Kurylenko was born on November 14, 1979 in Berdyansk, Ukraine. She was raised by her mother after her parents had divorced when she was three. While in Moscow on a holiday at age 13, she was discovered by a modeling scout. Two years later, she left Ukraine for Moscow. A year after that, she moved to Paris where she officially began her modeling career. After signing with a modeling agency there, she booked jobs for such magazines as Vogue and Elle, where she was featured on the covers.
She continued her prolific modeling career in Paris, also appearing on the covers of Madame Figaro and Marie Claire. After her mainstream exposure, she got more attention in the modeling industry and soon became the face of such brands as Bebe, Clarins, and Helena Rubinstein. In addition, she worked with such prominent designers as Roberto Cavalli and was also featured in the Victoria's Secret catalogue.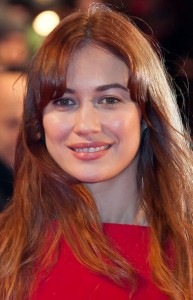 Some time in the early 2000s, she became interested in acting and got her first acting job in a music video. Her film career basically began in France in 2005 where she appeared in a couple of French films. Her breakthrough role was as Nika Boronina, the female lead in the action movie Hitman released in 2007. This gave her significant attention, leading her to be cast in other Hollywood films, such as Max Payne and most notably in Quantum of Solace where she played Bond girl Camille Montes.
She continued her acting career in the 2010s with starring roles in Centurion, There Be Dragons, Land of Oblivion, and Erased. In 2012, she starred opposite Ben Affleck in the Terrence Malick film To the Wonder. She went on to play Tom Cruise's love interest in Oblivion and starred in The November Man alongside Pierce Brosnan. Her most recent films are The Water Diviner and A Perfect Day. In addition, she has starred on the television shows Tyranny and Magic City.
Has Olga Kurylenko had Plastic Surgery?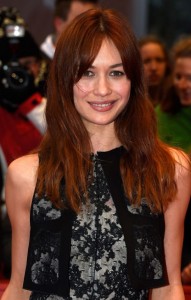 The Ukrainian beauty is a smash hit in Hollywood, thanks to her notable beauty and sensual appeal. Despite her modeling roots, she was able to make a successful transition into acting, which she has since become known for – an actress. As she becomes more famous in Hollywood and abroad, Kurylenko becomes a more interesting subject when plastic surgery is involved. After starring in Quantum of Solace as a Bond girl, some had wondered if she's all natural or if she's gone under the knife at one point to prepare for her Hollywood entrance.
Because she was model before becoming an actress, it is possible that Kurylenko has had a breast augmentation procedure, since many models have no problem going under the knife to fit in. Besides, her breasts are relatively large for her thin body frame, thus, the likeliness is much higher. However, the actress' breasts are not so large which is why they can also be natural. In addition, her breasts don't ride high on her chest, unlike other women who have gotten breast implants. Given this, it is much more possible that the actress has never had plastic surgery and that her entire beauty and rocking body are totally natural.