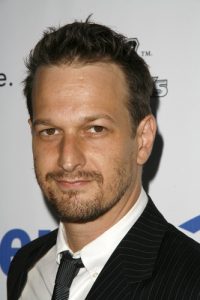 Hollywood actor Josh Charles got his start in the late 1980s. He made his debut in the film Hairspray. He next appeared in the movie Dead Poets Society. Meanwhile, he made his television beginnings as Andrew Goodman in the TV film Murder in Mississippi. He later had roles in the films Don't Tell Mom the Babysitter's Dead, Crossing the Bridge, Threesome, Coldblooded, The Grave, Crossworlds, and Muppets from Space. From 1998 to 2000, he became known for his role as Dan Rydell in the series Sports Night. Following this, he had supporting roles in the movies S.W.A.T., Seeing Other People, and After.Life, among others.
From 2009 to 2016, he became widely known as Will Gardner in the CBS series The Good Wife. At the same time, he played recurring role Dan Logan in Masters of Sex. He also played Blake in Wet Hot American Summer: First Day of Camp and its sequel Wet Hot American Summer: Ten Years Later. After his role in The Good Wife ended, he played Duke Snyder in Unbreakable Kimmy Schmidt and Dr. Jerome Oziel in Law & Order True Crime. Also in the 2010s, he had notable roles in the movies Adult Beginners, Whiskey Tango Foxtrot, The Drowning, and Amateur.
Along with his workout routine, the actor takes care of his body and overall health by trying his best to eat healthily as possible. His diet plan mainly consists of foods rich in proteins, fiber, and other vitamins and minerals. Despite being health conscious, this doesn't stop him from being a foodie. He loves eating out and usually orders protein-rich foods such as rib eye. He also doesn't miss on pizza and even indulges in spinach as well. He definitely enjoys a great burger and does not hold back when it comes to dessert time as he orders a sundae. Despite his full appetite, the actor knows how to limit himself so he always eats in moderation.