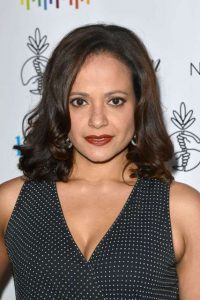 Hollywood actress Judy Reyes had her career beginnings in the early 1990s. During this period, she guest-starred in many television shows. This includes Law & Order, Street Justice, New York Undercover, and Cosby, among others. Her first movie appearance was in Jack and His Friends. She later had roles in the movies Lena's Dreams and Bringing Out the Dead. Her first recurring role on the small screen was as Tina in Oz. In the 2000s, she starred in the television movie Little Girl Lost: The Delimar Vera Story.
She also had roles in the films King of the Corner, Washington Heights, and Dirty. She then became widely known for her role as Nurse Carla Espinosa in Scrubs. Her role here has earned her an ALMA Award for Outstanding Actress in a Television Series twice. In the 2010s, she became best known for her starring role as Zoila Diaz in Devious Maids. She next played Dina Milagro in Jane the Virgin. As of 2017, she stars as Quiet Ann in the new series Claws.
At age 50, Judy Reyes stays in shape by sticking to a healthy lifestyle. She's generally careful when it comes to the food she eats. In an interview, the actress revealed that she always felt exhausted prior to eating healthily. This is what motivated her to become more conscious of her diet. First, she minimized her consumption of carbs and sugar. She avoided having processed foods. As much as possible, she focused on eating homemade meals to make sure that the ingredients are healthy.
She said she ultimately noticed the difference. Having a clean diet made her more energetic and more focused. She also lost weight and she has maintained her healthy ever since. Of course, she also allows herself to indulge in her cravings every now and then. When it comes to splurges, she says it all boils down to moderation. She said: "Like everyone, there are times when I just don't feel like exercising. When that happens, I'm a bit more careful with my diet. But on days I really want a treat, like chocolate, I work out a little harder. I don't believe in beating myself up for not being 'good."