Early Career and Success on Film and Television
Amy Frederica Brenneman was born on June 22, 1964 in New London, Connecticut, U.S. to parents Connecticut State Superior Court judge Frederica Joanne and environmental lawyer Russell Langdon Brenneman, Jr.. She grew up in Glastonbury, Connecticut, where she joined in the school and local group theater as a teenager.
In 1987, she finished a degree in comparative religion from Harvard University. During her time at Harvard, she co-founded Cornerstone Theatre Company. Her television career began in 1992 when she appeared in an episode of the TV series Murder, She Wrote. During this time, she played the role of Blanche in the short-lived show Middle Ages.
The following year, she secured her first major role as Officer Janice Licalsi in the television series NYPD Blue, a role she played from 1993 to 1994. For her role in NYPD Blue, she was nominated for an Emmy Award for Best Supporting Actress in a Drama Series in 1994 and for Outstanding Guest Actress the following year.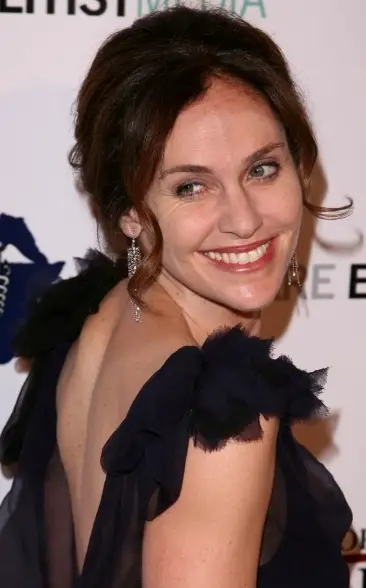 She then moved to the big screen with her film debut in 1995's Bye Bye Love. This was followed by small roles in the movies Casper and in the critically acclaimed Heat, starring Robert De Niro and Al Pacino. In 1996, she began playing supporting roles, starting as Reese Witherspoon's stepmother in the thriller Fear.
Fear received negative reviews but went on to become a commercial success, earning more than $20 million on a $6.5 million budget. Later in 1996, she played the female lead opposite Sylvester Stallone in the disaster thriller movie Daylight. The movie also garnered poor reviews but proved to be a financial success, grossing over $152 million worldwide on a $90 million budget.
In the next few years, she appeared in the films Nevada (1997), Your Friends & Neighbors (1998), The Suburbans (1999) and made a cameo in the blockbuster hit City of Angels.
In 1999, she landed the titular role in the television drama Judging Amy. It ran for six seasons, from 1999 to 2005. For her performance as Amy, she was nominated for a Golden Globe for Best Actress in 2001 and 2002, as well as a Primetime Emmy Award for Outstanding Lead Actress also in 2001 and 2002.
While working on Judging Amy, she joined the cast of the 2000 ensemble movie Things You Can Tell Just by Looking at Her. Her next film came three years later with the 2003 drama film Off the Map. In 2005, she starred in the drama film Nine Lives, which received positive reviews from critics.
In 2007, she gained wider recognition when she landed the role of Dr. Violet Turner in the medical drama series Private Practice. The show ran from 2007 to 2013 for six seasons. Also in 2007, she played the role of Sylvia Avila in The Jane Austen Book Club, co-starring Maria Bello, Emily Blunt, Kathy Baker and Hugh Dancy.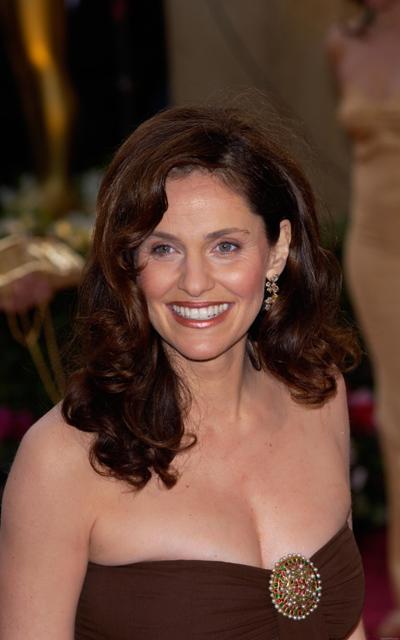 Continued Success and Plastic Surgery
The Jane Austen Book Club mostly received positive reviews from critics but it barely brought back its $6 million budget with its total earnings of over $7 million. Later in 2007, she starred alongside Al Pacino in the thriller film 88 Minutes, which was widely panned by critics and was a box office disappointment.
She has since starred in such feature films as Downloading Nancy (2008), Mother and Child (2009), The Face of Love and Words and Pictures, both released in 2013. She recently plays Laurie Garvey in the HBO series The Leftovers, starring alongside Justin Theroux, Christopher Eccleston, Liv Tyler, Emily Meade, Ann Dowd and Michael Gaston.
The Private Practice actress sparked rumors of cosmetic enhancements to help her hide the signs of aging, and unlike other actresses, she took no effort to deny the fact that she has received Botox injections. It's not even surprising because Brenneman is already 50 and being on the screen almost all the time for her roles on film and television somehow gives her worries about her looks.
In an interview with The Daily Telegraph, Brenneman talked about her use of cosmetic enhancements. When asked about why she decided to go for Botox, she said: "Because I don't like wrinkles." She added that although it did eliminate her wrinkles, she found it strange that she couldn't move her face.
She added: "If you were a model or socialite, it might work, but I'm literally paid to express complex feelings with my face." She then confessed that because of this effect, Botox really wasn't for her, implying that she had stopped using it.