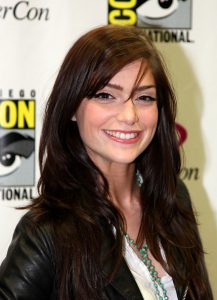 It was in 2008 that actress Janet Montgomery had started her career in Hollywood. She debuted in the made-for-television film Dis/Connected. That same year, she also appeared in a short film called Flushed. She also appeared in an episode of the British series Skins. She next had roles in the slasher-horror films The Hills Run Red and Wrong Turn 3: Left for Dead. In the 2010s, she first had appearances in the films Dead Cert and The Rapture. She later played Madeline in the acclaimed film Black Swan. Afterward, she played Lady Arabella in the comedy feature Our Idiot Brother.
She simultaneously played the recurring role of Jennie in the HBO series Entourage, gaining her recognition. At the same time, she joined the main cast of the show Human Target as Ames. After playing Princess Mithian in 2 episodes of Merlin, she starred as Martina Garretti in the short-lived series Made in Jersey. In 2013, she played recurring character Sarah in Dancing on the Edge, as well as starred as Anna in the show Spies of Warsaw. She also portrayed Freda Dudley Ward in an episode of Downton Abbey. She gained further recognition for her role as Mary Sibley in Salem, a character she played from 2014-2017. Around this time, she also played Olivia Maine in the NBC series This Is Us. This year, she starred as Dr. Laura Bloom in the new series New Amsterdam.
Apart from her diet plan, the actress maintains her fitness and overall health by sticking to an active lifestyle. Being a prolific actress, her crazy schedule makes it hard for her to work out on a regular basis. Still, being always on the go has sort of helped her keep her slender figure since she's always mobile. In general, she enjoys running and playing sports. When she has time, she goes hiking with her friends or goes to the beach.