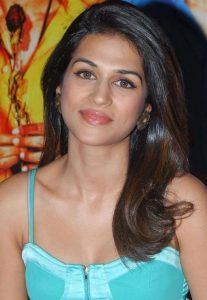 Indian celebrity Shraddha Das had her career beginnings on Telugu cinema. During her initial years, she acted in several Telugu films. This includes Siddu from Sikakulam, Adhineta, and Arya 2. She then became more prolific in the 2010s. First, she made her Hindi debut in Lahore. Afterwards, she became known for her performance in the Bollywood feature Dil Toh Baccha Hai Ji. She went on to star in the Kannada film Hosa Prema Purana, Malayalam feature Dracula 2012 and Bengali movie The Royal Bengal Tiger. Her performances in the Hindi films Lucky Kabootar, Zid, and Great Grand Masti also gained her wider prominence.
The actress is already in her 30s. For this reason, she knows it becomes more crucial for her to observe a healthy eating habit. This is for maintaining her healthy weight and overall wellness in general. Basically, she avoids eating junk and processed foods. She also steers clear of those foods high in sodium, fat and sugar. She doesn't consume foods that are high in calories. In Bollywood, staying slim is a huge pressure for many actresses. That's why some resort to various dieting techniques to lose weight quickly. When asked if she believes in practicing fad diets, she said:
"No. I have been there, done that, and trust me, it is really harmful and useless. I was also bulimic for a brief period in my teens! I regret that completely! Instead eating everything at regular intervals has increased my metabolism so much that my food is digested within minutes of eating and my skin glows naturally." When asked what kind of diet she follows, she answered: "I love both vegetarian and non-vegetarian food. But in non-vegetarian, I only prefer prawns, fish and chicken. Prawns are my most favorite though!" Of course, she also indulges her cravings every now and then.